A door malfunction on a coroner's van has led to a rather macabre traffic incident in Philadelphia.
A dead body on a gurney rolled from the vehicle straight onto a busy Philadelphia road.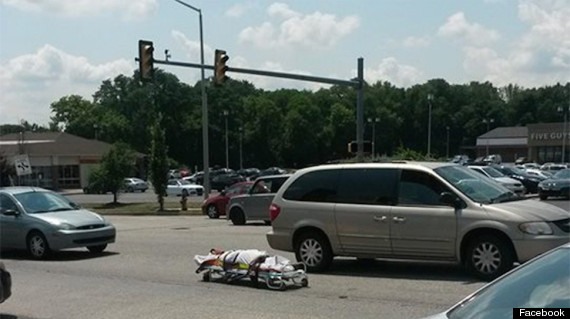 You can't leave that there
The incident happened near a shopping mall in Feasterville.
Bradley, a passer-by who helped get the body back in the van, called it "the most bizarre thing" he'd ever seen.
The Bucks County coroner's office said it "deeply regretted" the incident.