While all attention inside Rio's Maracanã Stadium is on the football, outside a very different story is playing out.
A heavy police presence has been met with protests by Brazilians angry at the amount of money spent on the World Cup tournament when much of the country remains in poverty.
No doubt the fact the national team were spectacularly knocked out by Germany 7-1 in the semi-final has added to the sour mood.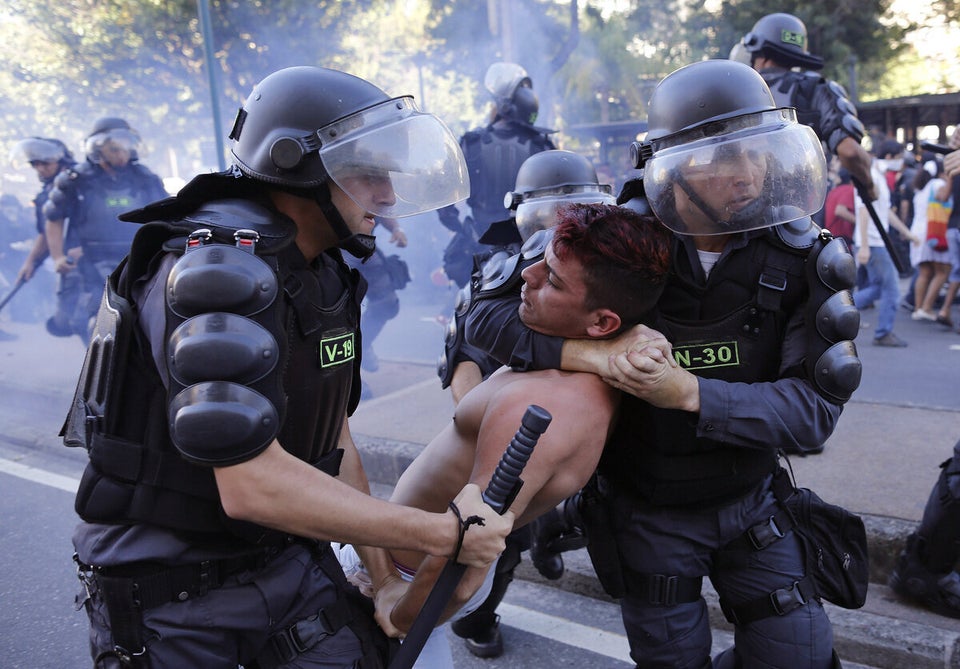 World Cup Final Protests