Kelly Brook and her fiancé David McIntosh were photographed once again enjoying an afternoon out together in Los Angeles… though it looks like David forgot a rather crucial item of clothing.
We're so used to seeing David without a shirt that it took us by surprise to see him wearing an oversized vest-top as he strolled the streets with Kelly, though the muscleman is clearly getting too used to being half-naked, and apparently thought that the LA streets were 'trousers optional'.
To clear things up for you, David, they aren't.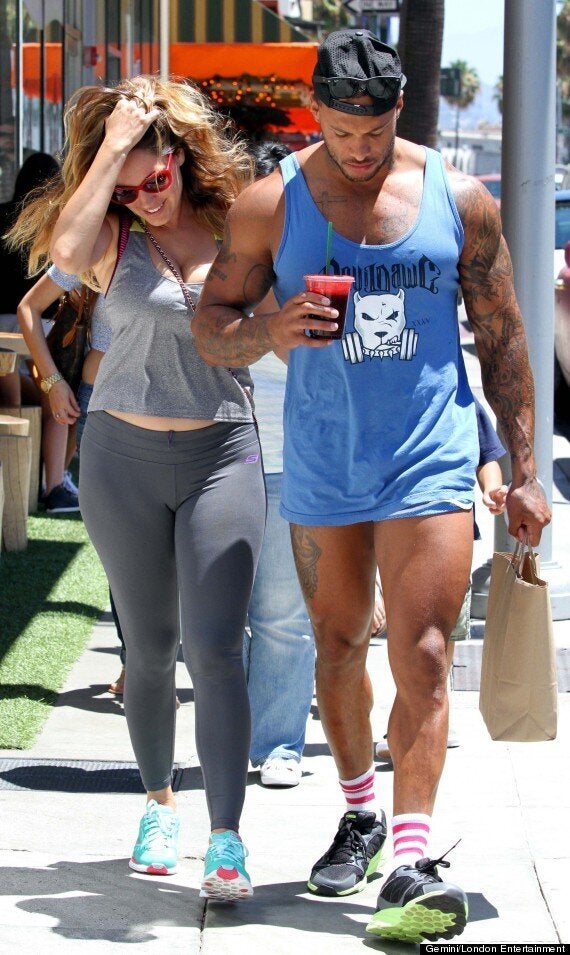 Kelly Brook and David McIntosh
However, while it might appear that the former 'Gladiators' star had committed a massive fashion faux pas and neglected to wear any bottoms, he was actually wearing a pair of the world's shortest shorts that showed off his sculpted legs in all their glory. And very nearly showed something else off too.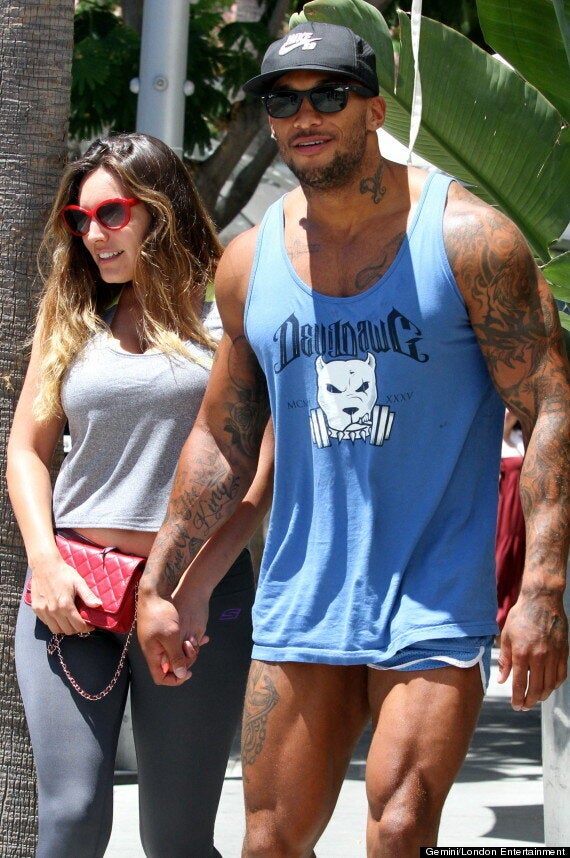 What do you know - he is wearing something down there
This is just the latest ensemble in David's 'unusual fashion' back catalogue, as last week he also stepped out to the gym wearing some of the tightest leggings we've ever laid eyes on.
His unorthodox fashion choice would almost be forgivable if we thought they were headed out to the gym together, but it turns out they were actually on their way to lunch. In those leggings. It's almost enough to put you off your chicken wrap, isn't it?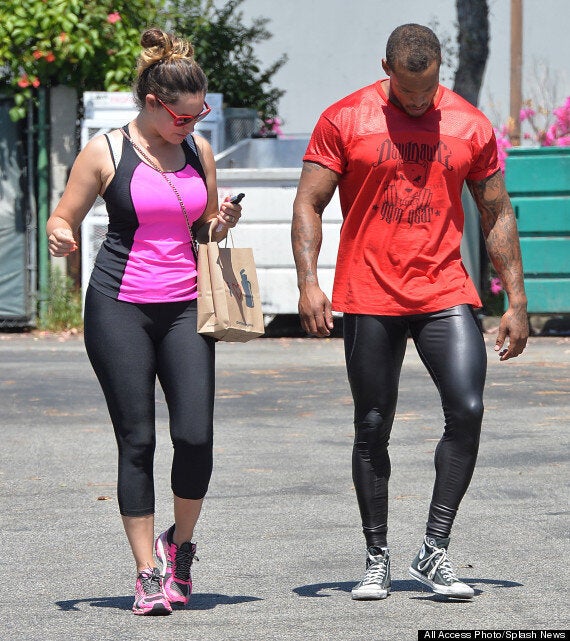 Seriously, Kelly. You're planning to marry this man. Have a word about that wardrobe, please.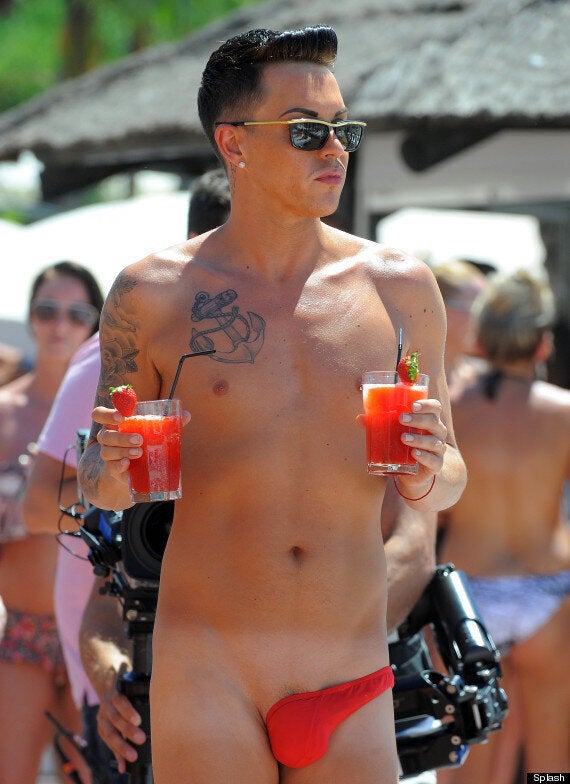 15 Of The Worst Male Celeb Outfits