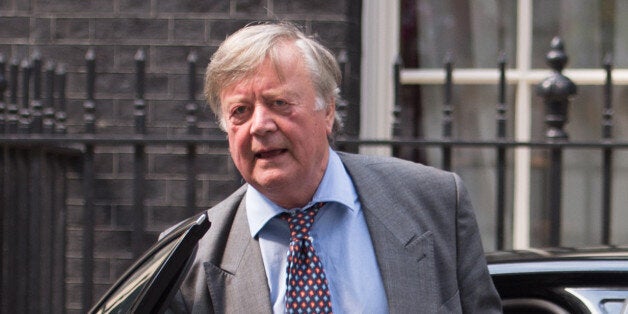 Ken Clarke has warned David Cameron that Britain must not leave the European Union as he quit the government on Monday evening, amid a dramatic cabinet reshuffle that also saw William Hague resign as foreign secretary.
Clarke is one of the most europhile Tory MPs and he used his resignation letter (in full below) to warn Cameron not to lead the UK out of the EU should the Conservatives win the next election.
"My belief in Britain's membership of the European Union remains as firm as ever and I think the political and economic case is made even stronger in today's globalised economy and dangerously disturbed world," he said.
"We must not diminish Britain's ability to influence events in the next few decades. I know that you are quite determined to have a referendum on the subject, in which I will be campaigning vigorously for a vote to keep us in the Union."
Cameron has promised to hold an in/out referendum on Britain's membership of the EU should he win re-election in 2015. The pledge is a key part of a Conservative election strategy designed to drive down the Ukip vote. In 2012 Clarke dismissed the idea of a referendum as silly and said only "frenzied eurosceptics" wanted to hold one.
In a surprise reshuffle twist, Hague announced he was quitting as foreign secretary and would serve as leader of the Commons before leaving parliament in 2015. The next foreign secretary will play a key role in persuading other European leaders to agree to hand some powers back to Britain ahead of the referendum.
Clarke's departure from government was seen as an inevitable result of the reshuffle, in which Cameron is expected to promote women and young rising stars at the expense of the old guard.
Those tipped for advancement include employment minister Esther McVey - who was also seen entering No 10 - education minister Liz Truss and ministerial aide Penny Mordaunt. Other MPs tipped for promotion include Margot James, Amber Rudd and Harriett Baldwin, as the Tory leader seeks to counter criticism that his government is still dominated by men.
Former defence secretary Liam Fox, a darling of the Tory right, could make a comeback to the political front line nearly three years after quitting in a row over his special adviser.
Several ministers have already quit or been asked to leave, including universities minister David Willetts, development minister Alan Duncan and Big Society minister Nick Hurd.
Labour's shadow Europe minister, Gareth Thomas, said of the reshuffle: "Tory pro-Europeans have been sacked - serious power grab by the Tea Party tendency & those who want to vote to leave the EU."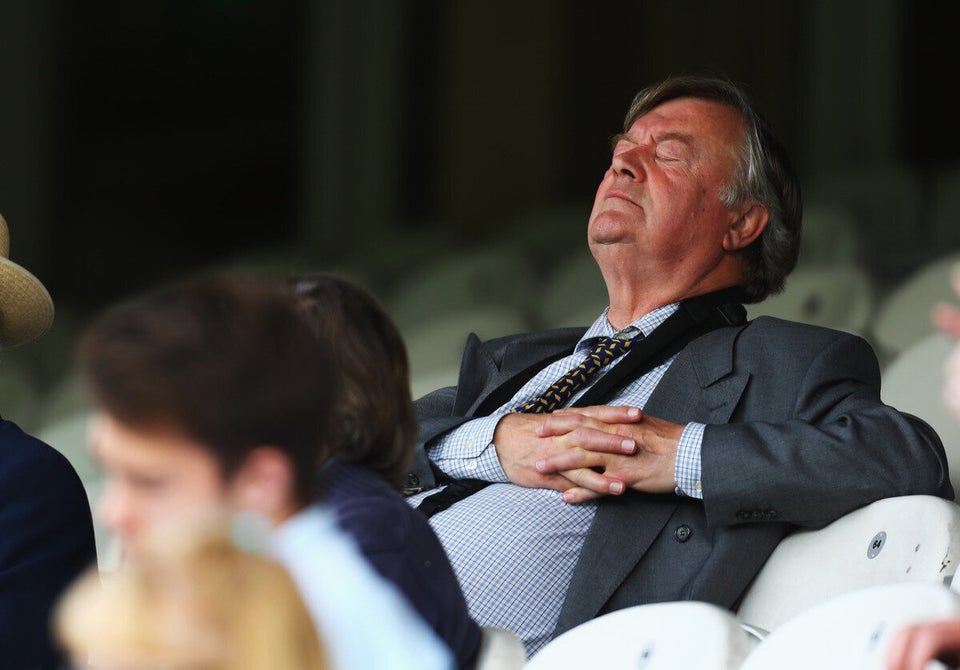 Ken Clarke's Best Moments
Ken Clarke's resignation letter in full:
Dear David,

I understand that you are proposing to re-shuffle the Government this week and I am writing to let you know that I would wish to retire from Ministerial office in your Government. I have greatly enjoyed my four years in your Cabinet and my spell in the National Security Council. I have been heavily engaged in some parts of my portfolio such as the EU/US Trade Agreement, economic reform in Europe, support for small business, export finance, the fight against corruption, secure hearings in Courts and so on. However, I have just celebrated my 74th birthday and I have been doing red boxes at night for a high proportion of my adult life. There are plenty of other able people who could take on the work that I was doing in Government and I think the time has come to return to being a veteran back bencher.

It has been fascinating to be in a Government that has had to face the worst financial crisis of my lifetime, and the aftermath of the deepest and longest recession since the war. I believe that we have saved the country from economic disaster, although we have a long way to go before we have the modern, healthy and competitive economy that the next generation needs. I have always been a radical reformer of public services and I think that people will look back on our achievements in modernising the Health Service and Education Service and the Welfare system in a favourable way. I also had the chance of introducing a truly radical and reforming Criminal Justice Bill which I think went some way toward paving the way for a system whereby punishment of serious criminals can properly be combined with the reform of rehabilitation to stop many of them offending again.

I intend to remain as an active back bencher in the House of Commons. My belief in Britain's membership of the European Union remains as firm as ever and I think the political and economic case is made even stronger in today's globalised economy and dangerously disturbed world. We must not diminish Britain's ability to influence events in the next few decades. I know that you are quite determined to have a referendum on the subject, in which I will be campaigning vigorously for a vote to keep us in the Union.

I wish you and all my colleagues well in their continuing efforts and will work for a Conservative success in the next Election. I will still no doubt occasionally offer you the benefit of my advice on various subjects, either from the back benches of the House of Commons or in the occasional private meeting.

Thank you very much for the privilege of serving in your Cabinet for the last four years.

Yours ever,

Kenneth Clarke

RT HON KENNETH CLARKE QC MP