Zoe Birkett isn't the only new 'Big Brother' star to have had a brush with fame, as it's not been revealed that Biannca Lake, another of the new additions, once starred on 'This Morning' and has also auditioned for 'X Factor'.
During her appearance on 'This Morning' in 2012, Biannca revealed that she'd slept with over 200 men and now she's admitted that she's planning to add another man to her list in the 'BB' house.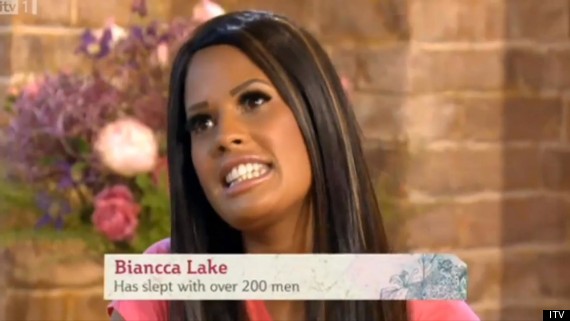 Biancca on 'This Morning'
Biannca's 2012 appearance on 'This Morning' saw her tell Phillip Schofield and Holly Willoughby about her sex life.
"Some girls do think I'm a slut but deep down they want to be like me,' she insisted. "And lots of girls are like me, but I'm upfront about it.
"I'm like, 'I banged you, I banged your mate last night and I'm banging your mate tonight'. I'm ruthless when I meet someone."
Prior to going into the house as part of the first Armageddon Week twist, Biannca told the Daily Star that she's got her eye on Winston - which probably won't please Tamara who was snogging him before her eviction.
"He's so hot and he's so my type as well so hopefully he'll like me," she said. "I don't know if you could really have a relationship [in the house], but would I f*** him? Yeah!"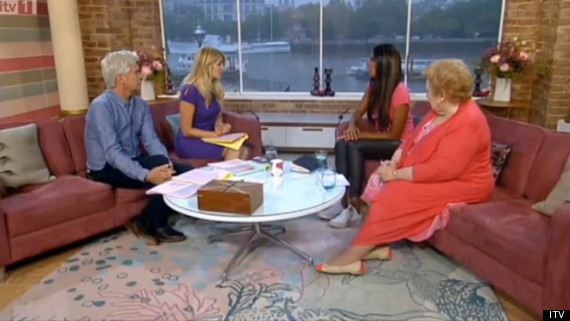 Holly and Phillip interviewing Bianca in 2012
Biannca even has a back-up plan just in case Winston spurns her advances.
"If I don't hook up with Winston I could always move to Ash," she added. "But you know what, give me a lot of drink and I'll be anyone's. When I've got my beer goggles on, my type goes out the window."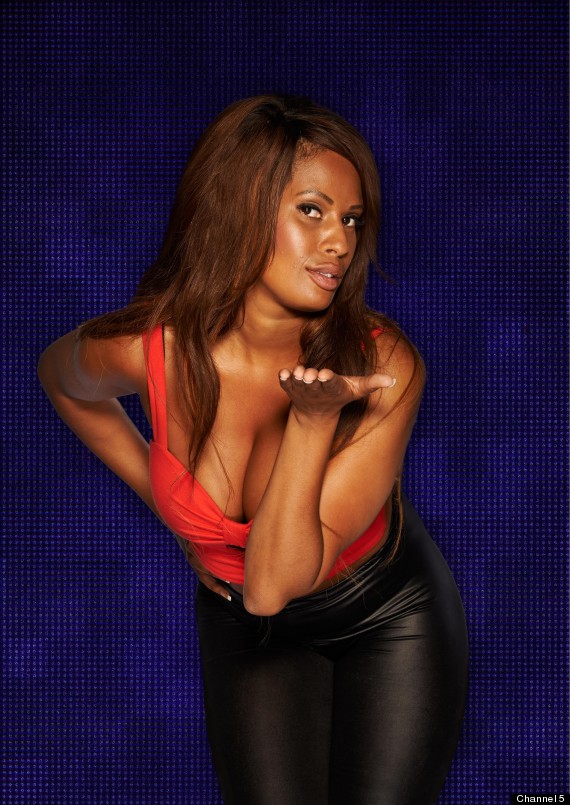 Biannca Lake
In 2010 Biannca auditioned for 'X Factor' as part of the girlband Dice and she isn't the only 'BB' star to have a talent show past as Zoe previously appeared on 'Pop Idol' and even made it through to the live finals.
Earlier this week it was revealed that Danielle once appeared on Channel 5's 'Webcam Girls: At Your Service' and Pauline, who has now been booted out, once starred in a Kylie Minogue music video.
LIKE US ON FACEBOOK | FOLLOW US ON TWITTER