The X Factor judge, 31, revealed the surprise news on Sunday night by posting a picture on Instagram of her engagement AND wedding rings.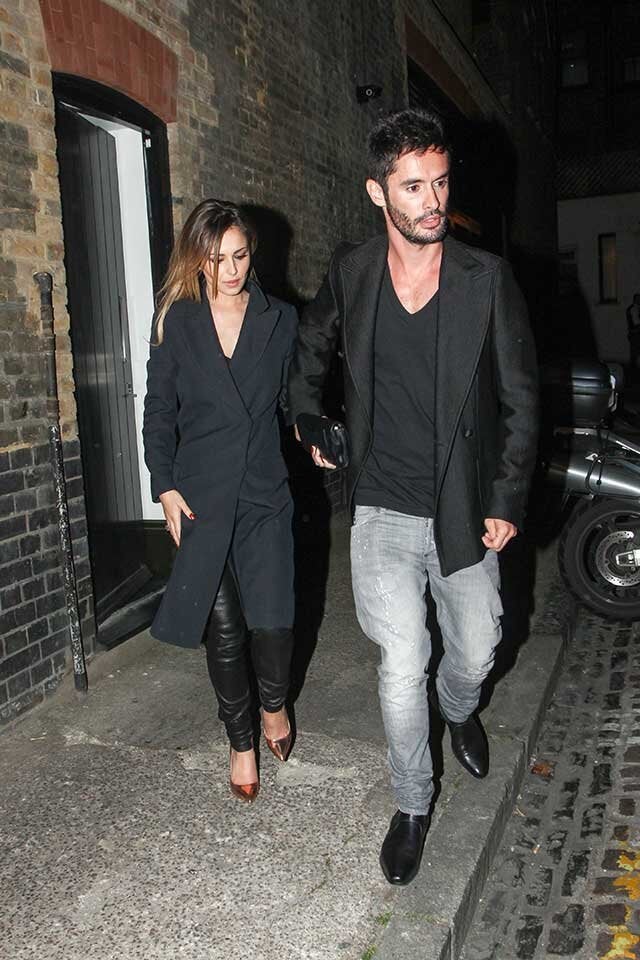 "I usually do not discuss my personal life but to stop the speculation I want to share my happy news... Jean-Bernard and I married on 7/7/14.. We are very happy and excited to move forward with our lives together," she wrote next to a picture of her hand displaying her new rings.
We're a little concerned Cheryl's legs are quite so akimbo in the shot - was she perfecting a dance move or trying out a yoga pose?
It's believed their hush hush wedding took place on a beach in the Caribbean island of Mustique - with just four guests, including Cheryl's mum Joan and Cheryl's PA Lily.
The singer and French restaurant owner Jean-Bernard - who Cheryl calls JB - have only been dating for three months after meeting in May in Cannes. Just hours before their shock announcement, we reported that friends believed Cheryl would marry her French hunk.
This pared back wedding is in stark contrast to the then Cheryl Tweedy's first marriage to footballer Ashley Cole in 2006, a media scrum later captured in picture by picture detail in a £1million OK! magazine deal.
A 'source' told The Sun: "She didn't want to wait or have any of the fuss like there was when she married Ashley. This is the real deal."
"Only a handful of people knew before the ceremony. And she's only just started telling other friends and colleagues
"It was so important to her that nobody found out beforehand because she wanted the ceremony to be something completely secret and sacred between her and Jean-Bernard."
A friend of Jean-Bernard, 33, said he's head over heels in love with his Geordie wife: "He is completely and utterly besotted with Cheryl. He dotes on her and doesn't give a damn that she's famous - which is what she has found so endearing. They genuinely believe this is for life, so there was no reason to wait."
One friend said: "She's about to return to singing and the X Factor with a husband who loves her and would never do anything to hurt her.
"Her dark period is over."
Congratulations Cheryl and JB!