First came the armpit hair rebellion, followed by the bush administration against bikini waxing and now there is...the Hairy Legs Club Movement which says no to removing your leg hair.
Perfect timing, we say, with summer getting underway.
The blog has got a lot of positive comments such as an anonymous user commenting: "Finding this blog makes me so happy. I've always been so self conscious of my legs. Even when I shave them, the hair is so dark and thick that the stubble is very visible. Even in the summer, I always wear jeans because I'm afraid of what people will think about me.
"Between my hair, my big thighs and my knee scars, I've been too afraid. Seeing so many beautiful women who are proud of their wonderful legs is fantastic. I still have a lot of work myself to get confidence, but this really helps me."
Story continues below the list: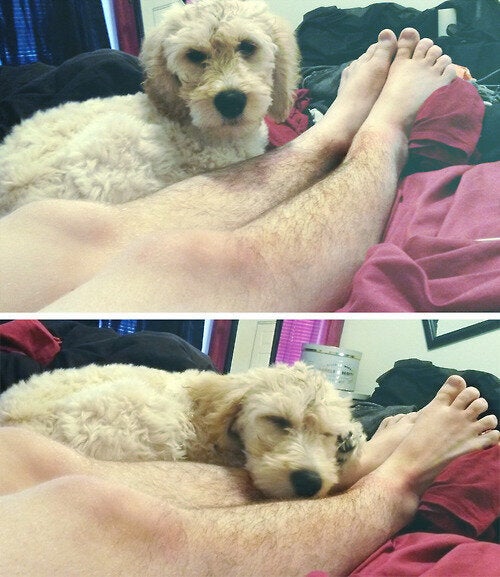 Hair Legs Club Movement
"Whether we're doing it as an act of feminism, a way to become more confident with our bodies, or just to save cash on ridiculously expensive shaving cartridges (I MEAN), I fully support it."
On the 'about us' section they write:
"WANG believes that everyone should be free from coercive gendered bodily norms and should have absolute bodily autonomy. We look forward to a day when people can present their bodies in whatever way they choose, free from political, social, and economic constraints!
"...(It) is not just for those who have relinquished the razor, lost the lipstick, and ditched the deodorant but for anyone who believes that conventional beauty techniques are not the only route to attractive and socially worthwhile people."
That's the sound of our razor going in the bin...