Michael Gove has been removed as education secretary by David Cameron, in a dramatic cabinet reshuffle that also saw William Hague quit as foreign secretary.
Gove has been moved to become the chief whip, charged with keeping Conservative MPs in line. The prime minister said Gove would also have "an enhanced role in campaigning and doing broadcast media interviews" as the 2015 general election draws near.
The move is an unexpected demotion for Gove, who was less than popular with teachers. However with most of his education reforms in place, he may be happy to take a bigger role in party strategy and election planning. The prime minister's spokesman said on Tuesday morning: "You should expect to see a great deal of Michael Gove on your TV and radio channels."
Women are among the winners in the reshuffle. In a meteoric rise, Nicky Morgan has been moved from the Treasury to replace Gove as education secretary. And Liz Truss has been appointed environment secretary, replacing Owen Paterson.
Philip Hammond is the new foreign secretary, replacing Hague who takes Andrew Lansley's job as leader of the Commons. The former Tory leader will also stand down from parliament in 2015.
Michael Fallon has been appointed defence secretary, to replace Hammond. George Osborne will remain as chancellor and Theresa May is expected to remain as home secretary. Grant Shapps is also set to stay on as Conservative Party chairman.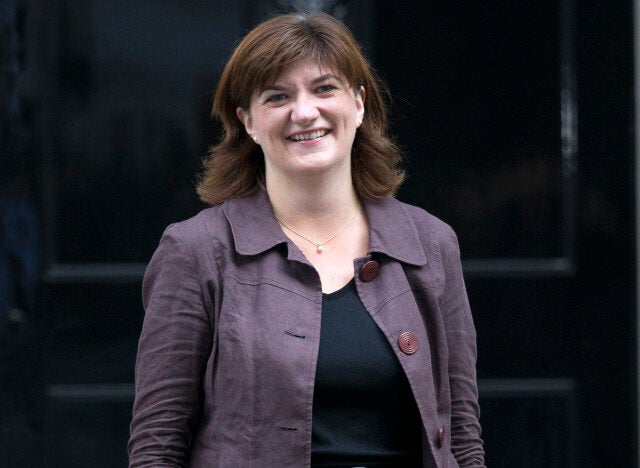 Nicky Morgan is the new education secretary as Cameron promotes women
Hague said taking on the role as leader of the Commons meant he would "finish in politics as I began – speaking in Parliament and campaigning among the voters".
"From May 2015, after such a long period in politics I want to embark on many other things I have always wanted to do. Renewal in politics is good, and holding office is not an end in itself. After 26 years as an MP time will be right for me to move on," he said.
The prime minister said Hague would continue to play a key role in the Conservative Party's election campaign as his "de facto political deputy".
"William Hague has been one of the leading lights of the Conservative Party for a generation, leading the party and serving in two cabinets," Cameron said.
"Not only has he been a first class foreign secretary - he has also been a close confidante, a wise counsellor and a great friend. He will remain as first secretary of state and my de facto political deputy in the run-up to the election - and it is great to know that he will be a core part of the team working to ensure an outright Conservative victory at the next election."
Hague's shock announcement followed the widely expected decision by Ken Clarke to retire at 74, ending a career in government stretching back to 1972. In a parting shot, the veteran europhile Tory warned Cameron not to lead Britain out of the European Union.
The reshuffle, which got underway early on Monday evening, has been very bad for middle aged white men elected before 2010. Attorney General Dominic Grieve and Owen Paterson were both removed from their posts. Development minister Alan Duncan, universities minister David Willetts, energy minister Greg Barker and police minister Damian Green are also all leaving their Whitehall offices today.
The Labour Party seized on the number of modernising Tories who had lost their jobs as evidence that Cameron was lurching to the right. Attack dog shadow cabinet minister Michael Dugher said it was a "massacre of the moderates".
"Britain's foreign policy is now set to be led by a man who has talked about taking us out of the EU. The Tories are now retreating out of Europe with all the threat that poses to jobs and business in Britain," he said. "This reshuffle shows how weak David Cameron is, running scared of his own right wing."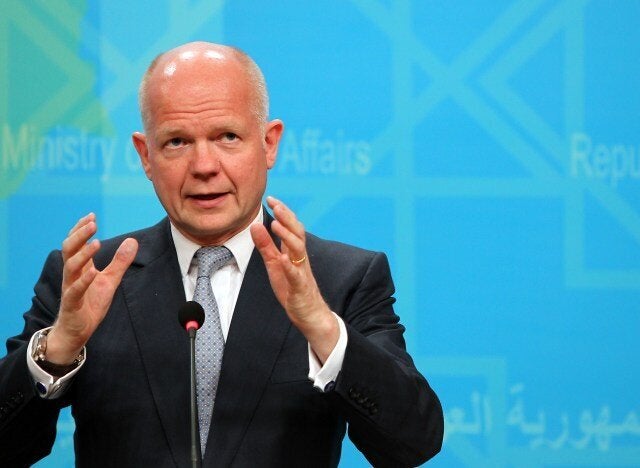 William Hague has quit as foreign secretary and will resign from parliament in 2015
A Lib Dem source said of the reshuffle that the "omens are looking bad" even before it had been finalised. "Seeing Willetts, Barker, Grieve and Hague go is bad day for the country and really is the end of the Tory modernisation project. The only plus is the sacking of climate change denier Paterson," the source said.
Nick Clegg is not expected to reshuffle any of his ministers today. However business minister Jo Swinson has been tipped to become the new Scottish secretary after the independence referendum in September. She would be the party's first female cabinet minister.
Lib Dem Jeremy Browne, who served under Hague as a coalition Foreign Office minister, paid tribute to his former boss. "I greatly admired William Hague as foreign secretary. Much respected internationally; also a calmly disciplined and professional politician," he said on Twitter.
But Browne had harsher words for Hague's successor. "Philip Hammond as foreign secretary. Seriously? Quibbling over micro detail of EU communiques: tick. A big global vision for Britain: errr," he said.
Who's In And Who's Out: The Full List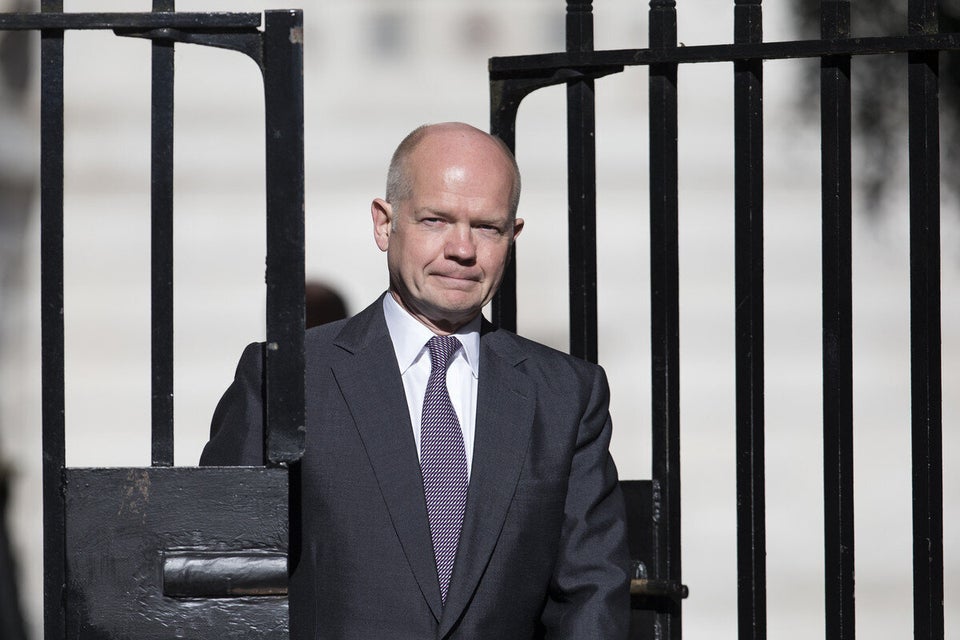 Reshuffle 2014: The Results