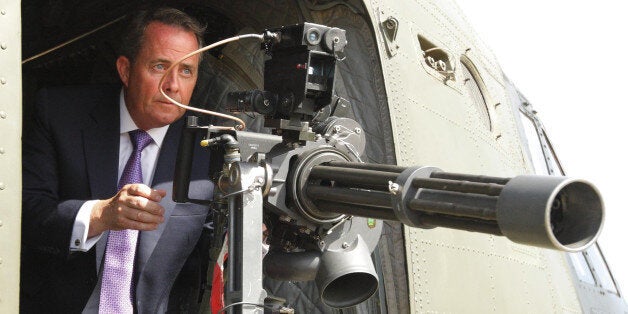 Liam Fox was offered a job in David Cameron's reshuffle. But he said no. It had been rumoured that the former defence secretary was being lined up for a high profile return to government. But having been offered the somewhat junior post of minister of state at the Foreign Office, the former cabinet minister has decided to stay on the backbenches.
In a statement issued on Tuesday afternoon, Fox said: "I was honoured to be offered a post as Minister of State in the Foreign Office by the prime minister. I have turned it down.
"The issues that matter most to me and my constituents in North Somerset are the economy, immigration and Europe. I do not want to be distracted from what needs to be said on these matters at such an important time politically and look forward to discussing them from the backbenches in the lead up to the general election."
The Mail on Sunday reported over the weekend that Cameron was considering giving Fox, a former chairman of the party, a key role in the lead up to the general election.
However it appears the Foreign Office job, which would have made him junior to new foreign secretary Philip Hammond and senior Foreign Office minister Baroness Warsi, was perhaps not key enough for the former cabinet minister.
Fox, a one time Tory leadership candidate, was forced to quit as defence secretary in 2011 following a row over the access he gave a close friend to the Ministry of Defence.