Germany's World Cup winners have returned home to incredible scenes with tens of thousands of fans packing Berlin to greet their footballing heroes.
The crowds had begun to gather in the centre of the German capital before daybreak, hours in advance of the squad's return from Brazil, and concentrating on the Brandenburg Gate where the players will display the trophy.
Thousands more fans waited at Tegel airport to welcome team's arrival in a Lufthansa plane which had been specially rebranded "Fanhansa" to celebrate the team's achievement. Germany's World Cup win on Sunday was the country's fourth and the first since reunification.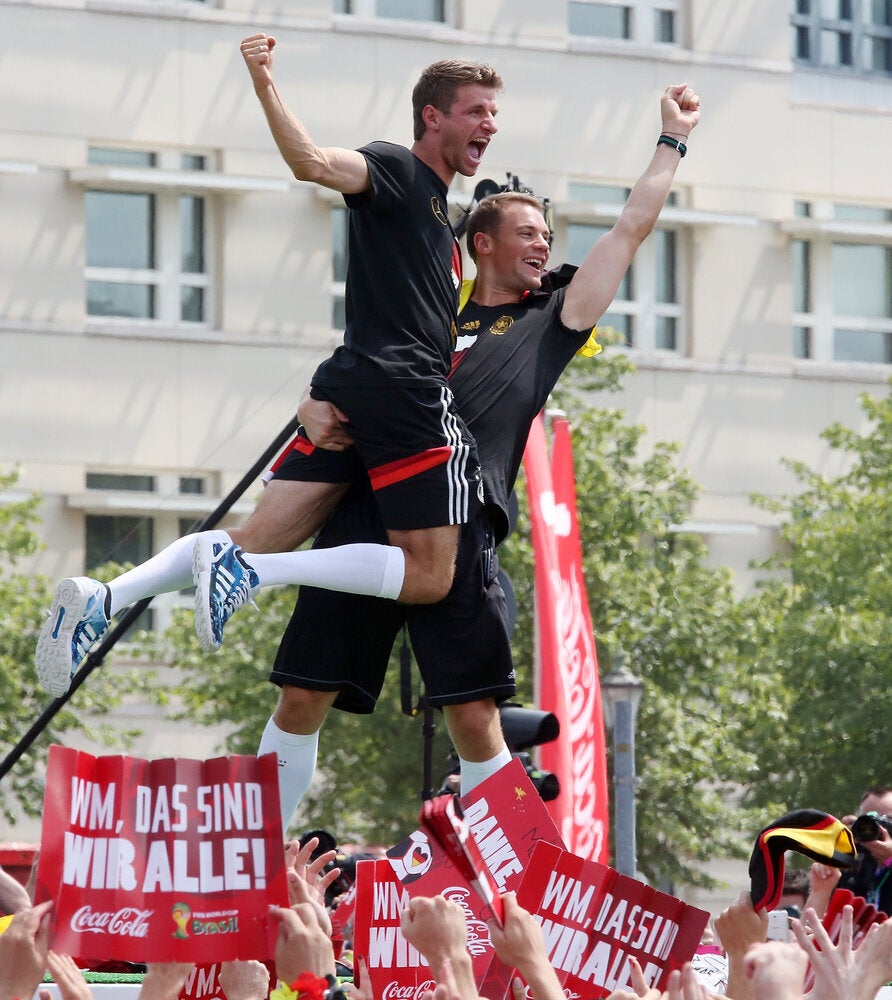 Heroes welcome in Berlin for German World Cup winners