A nurse who allegedly arranged to meet a 14-year-old girl he planned to behead with an axe and eat, started having fantasies about cannibalism aged just six, his trial has heard.
Dale Bolinger, 57, was first arrested in February last year for attempting to sexually groom a girl under the age of 16.
On the second day of his trial at Canterbury Crown Court, he said he had fantasies as a young boy about saving his friends from being cooked and eaten.
"When I first started school I had a fantasy about children being stolen and cooked and I would save them," he said.
"That changed around puberty."
In his interview with police after his arrest, Bolinger said: "By the time I got to 14, I turned into the villain of the piece and I wondered what it would be like to eat a girl."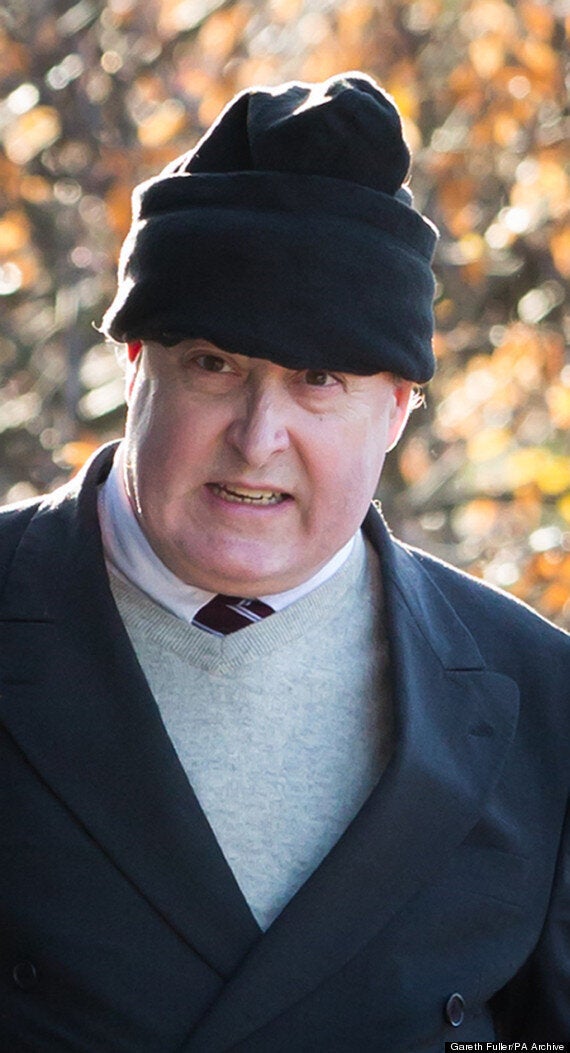 'Cannibals are seriously deranged, I may be many things but I am not deranged,' said Dale Bolinger
Bolinger also blamed his "very domineering" mother for his behaviour which he described as "weird" and "very strange", the jury was told.
He told police he had never discussed his fantasies with his wife Rosemary or his son Rick and said he felt ashamed, the court heard.
He told police: "It was less to do with sexual gratification and more to do with anger.
"The people that do it (cannibalism) are seriously deranged, and I may be many things but I am not deranged."
Prosecutor Martin Yale said Bolinger described his cannibalism fantasy as "Jekyll and Hyde" but not something he could fulfil as he would never harm anyone.
Bolinger said in interview: "I think it was more to do with disliking my mother more than hating women."
Bolinger told police he had had online chats with a girl he believed was 14 and called Eva, who wished to be decapitated, the court heard.
He claimed he was so concerned by their conversation that he believed the girl to be at risk, which is why he travelled to Ashford International station in Kent to meet her, it is alleged.
Mr Yale said Bolinger told police: "At no time have I ever killed, kidnapped, taken or eaten a person."
The court heard that Bolinger told the police he had bought the axe from Homebase to remove two tree stumps from the side of his house.
He also admitted in interview that the discs found in his home which contained indecent images of children were his, the jury heard.
When questioned about the images, Bolinger told police: "I do not find children sexually attractive but I do find them interesting as a food source."
Paul Jarvis, defending Bolinger, said: "There is not a single piece of evidence from the family home to say that anyone met their death there or has been consumed at the property."
He asked Bolinger whether he had ever killed anybody, eaten human flesh or sexually assaulted a child.
Bolinger replied: "No, not in reality, just in fantasy."
He also told the court he had found the DFN website through another website which contained cartoons of cannibalism.
Bolinger denies one count of attempting to meet a child under the age of 16 following sexual grooming. The trial continues.