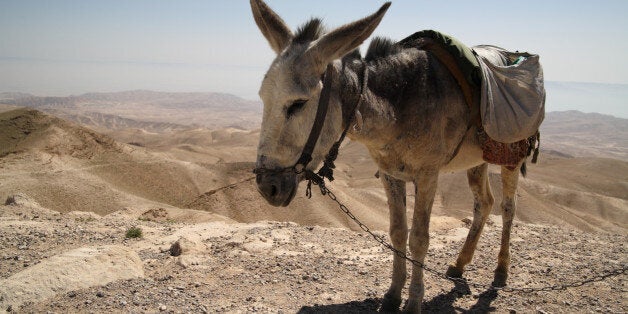 A "suspicious" donkey laden with explosives has been revealed as a surprising form of weaponry in Gaza, the Israeli army has said.
The poor donkey was blown up during its oblivious suicide mission after troops said they were forced to open fire on the animal as it approached their position in the Rafah area.
Sending an animal to its death to serve terrorist purposes may seem shocking, but last night certainly wasn't the first time Palestinian terrorists adopted this despicable tactic, the Israeli Defence Forces said.
The army had apparently received prior intelligence that militants were going to try to use animals to carry out attacks.
"A donkey suspiciously began to approach forces. The forces approached the donkey and it exploded at a safe distance, whereas no injuries were sustained by the IDF as a result," the press release stated.
Israeli military officials said Friday night's incident was a variant of what they say is Hamas' tactic of using "human shields" to carry out "terrorist" activity.
"They used this donkey as a human shield, or an animal shield, if you like," said Major Arye Shalicar, an army spokesman, according to The Telegraph.
"Anything, an animal or an international building, that can help make use of innocent people or international [citizens], they will use it. We see it time and again."
The IDF said most of these attacks involved donkeys and horses carrying carts loaded with explosives. However, IDF soldiers in the field reported multiple incidents where Hamas terrorists had strapped explosive belts to dogs.
Popular in the Community