NEW YORK -- Frank Lampard, the former Chelsea and England midfielder, might receive a slightly frosty welcome should his expected transfer to New York City FC go through after a local newspaper ran an editorial on Monday detailing how the player once mocked "American tourists stuck at a hotel near Heathrow airport after the 9/11 attacks".
According to the New York Daily News, Lampard, 36, was one of a quartet of Chelsea players involved in the incident.
According to the rag, "In 2001, Lampard was among four British players who mocked American tourists stranded at a hotel near Heathrow Airport because of the Sept. 11 attacks. Just 24 hours after the tragedy, Lampard and his Chelsea teammates drunkenly stripped, swore and vomited in front of the upset U.S. tourists. He and his mates were fined by the club."
Fortunately for Lampard, most of the comments under the article were stoical. Some even found the story derisory.
One read: "Oh please. Yes it was insensitive but look at how Americans treat other Americans. Sandy Hook happens and people harass the parents saying their dead child is fake. The Boston Marathon was bombed and teen girls insist one of the terrorists is too pretty to be guilty. Soldier's get buried and groups protest it. Gays and lesbians try to marry and the government says they aren't allowed."
Another said: "That was how many years ago? We've all said stupid and inappropriate things at 20-something. Most of us have not been offered high profile jobs where someone can dig up the stupid thing we said. Let's move on."
New York City FC, which is owned by the same company as English Premier League champions Manchester City, is the latest franchise to join the country's increasingly popular MLS, with the team due to start playing at Yankee Stadium next season. Should Lampard complete his move, the midfielder would be another marquee signing for NYCFC, who have already tempted former Spanish international David Villa across the Atlantic.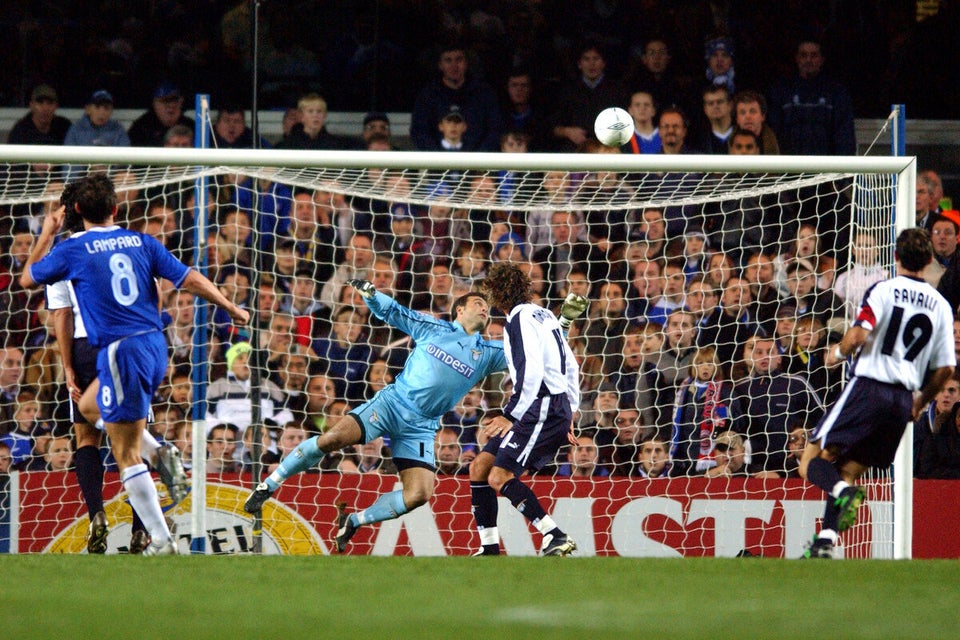 Lampard's best goals
Related