A train driver has been caught on film playing Farmville on his iPad whilst at the controls.
Train driving is a lot harder than it looks, sure you don't have to steer but you're in control of an enormous piece of metal hurtling around on two metal rails at speeds of over 100mph.
Now imagine doing that for a four hour journey, making sure that your hurtling piece of metal doesn't collide with another hurtling piece of metal OR anything that blocks those two rails.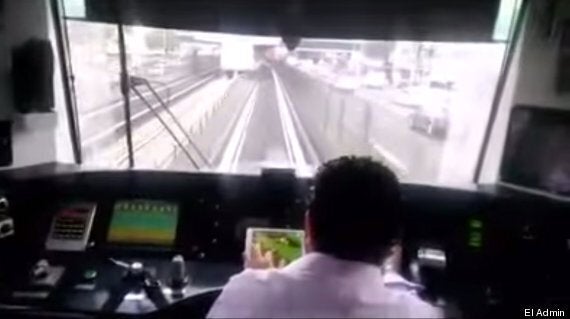 Suddenly train driving sounds a little more complex, or at the very least; mentally draining. With this in mind we think it's fair to say you probably wouldn't want your train driver playing on their iPad.
According to Kotaku, Carlo Segura Linares was able to film this train driver as it flies through Mexico City with the train's operator seemingly more concerned about his crops than the controls in front of him.