A group of Chinese pro gamers has won a $5 million prize at a frankly bonkers international championship match.
Tteam 'Newbee' became the official DOTA 2 World champions at 'The International' tournament, bagging a $5m prize joining an elite group of people who have become millionaires from playing video games.
DOTA 2 is a modified version of the hugely-popular PC game 'Warcraft', allowing teams of players to engage in fantasy-style combat inside an arena.
The game -- developed by Valve -- has become so popular that annual championships are held with huge sums of money being up for grabs.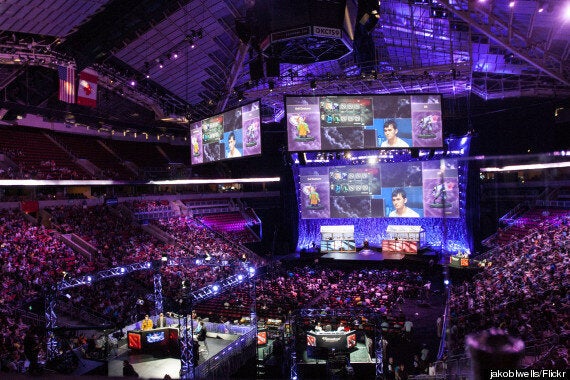 With over $10m available in prize money there's tremendous pressure on the gamers and their teammates, and there will often be thousands of spectators watching. This tournament, held in Seattle, was no different, with thousands more following the game online. The final was also shown on ESPN.
Team 'Newbee' were able to rise from slow start to become the champions in what DOTA's official website called a 'domination' over their opponents.
The team that finished a lowly 7-8 in the group stage did what they do best – play great Dota.

They came roaring back and won three straight. The final game wasn't just a win, it was a domination. This over ViCi Gaming, a team that was dominate throughout the entire tournament against every team but one… Newbee.