Samsung has a new TV. It's pretty decent.
It costs £70,000.
The 105-inch curved 4K 'Ultra High Definition' telly is probably the most advanced currently on the market, if you don't count this ridiculous custom job made in the UK.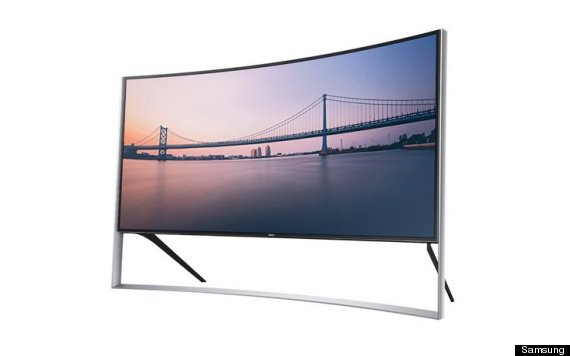 The 'made to order' UN105S9W has a fully metal frame and a 'wood finish' back, and a 5120 X 2160 screen resolution.
The TV also comes with a bunch of extras - as you'd hope for a price more in line with a premium sports car. It has Samsung's Smart TV apps, UHD upscaling, four HDMI ports and 'Micro dimming ultimate plus' whatever that is. It also - presumably - comes with one hell of a remote control.
The TV is available to pre-order now, though if you can afford one then you probably have people for that sort of thing.
Though you probably already own this thing - which is fifteen times as expensive.