Jennifer, who will reprise her role as Edina in the movie, has revealed her hopes for the cast, stating that she wants everyone who ever appeared in the show to star in the big screen version.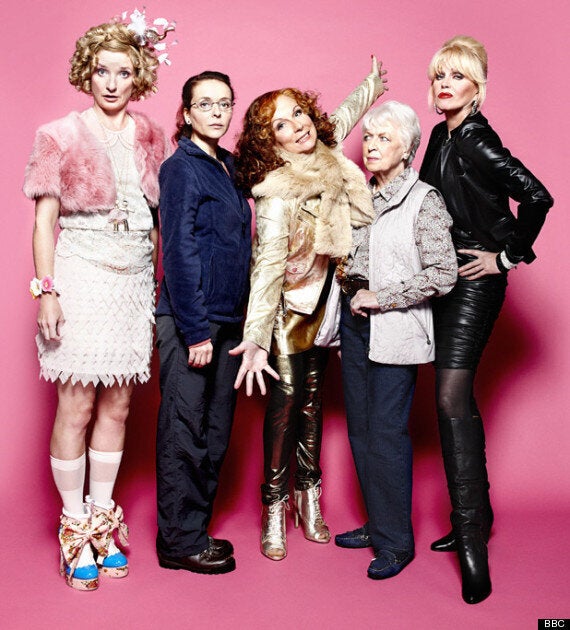 The cast of 'Absolutely Fabulous'
Despite the fact she hasn't quite got the plot in place, Jennifer has already been thinking about who should be in the movie.
Jennifer went on to hint that the show's main stars have all signed up for the project.
"I guess if your name begins with 'J', you're in," she adds. "Joanna [Lumley], Jennifer, Jane [Horrocks], June [Whitfield], Julia [Sawalha]. We are all J's."
'Ab Fab' first hit TV screens in 1992, and since then, 40 episodes of the show have been made.
Dora starred in 'Ab Fab' twice, appearing on the show in 1996 and 2001.
Related