Kimberly Kisselovich made a brief return to 'Big Brother' on Wednesday night when she was interviewed by Emma Willis on 'Big Brother's Bit On The Side'.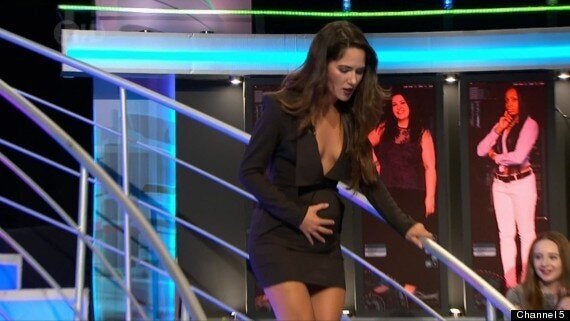 Kimberly made her grand entrance with a fake baby bump in place
Kimberly decided to address those rumours once and for all and made a dramatic entrance to the 'Bit On The Side' stage while sporting a fake baby bump and pretending to pant furiously.
Once Emma had established that Kimberly definitely isn't expecting Steven's baby, it was time for Kimberly to explain herself.
After confirming that she still has feelings for Steven, Kimberly hinted that she's hoping they can become a proper couple when he leaves the house.
"We're [Steven and I] definitely on the same page," she said. "I've sorted out my pre-'Big Brother' life and am looking forward to a new chapter.
'I noticed I was falling for him the first time he faced eviction and thought why do I feel this way? I don't want to feel this way."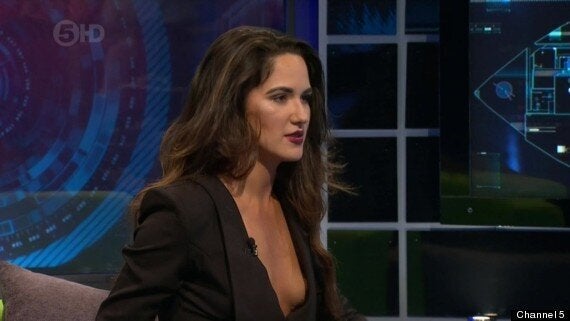 Kimberly explains herself
Kimberly's pre-'BB' life was complicated to say the least. Despite first claiming to be single, the model later revealed she was actually still chatting to her 'ex' and even had a picture of him with her in the house.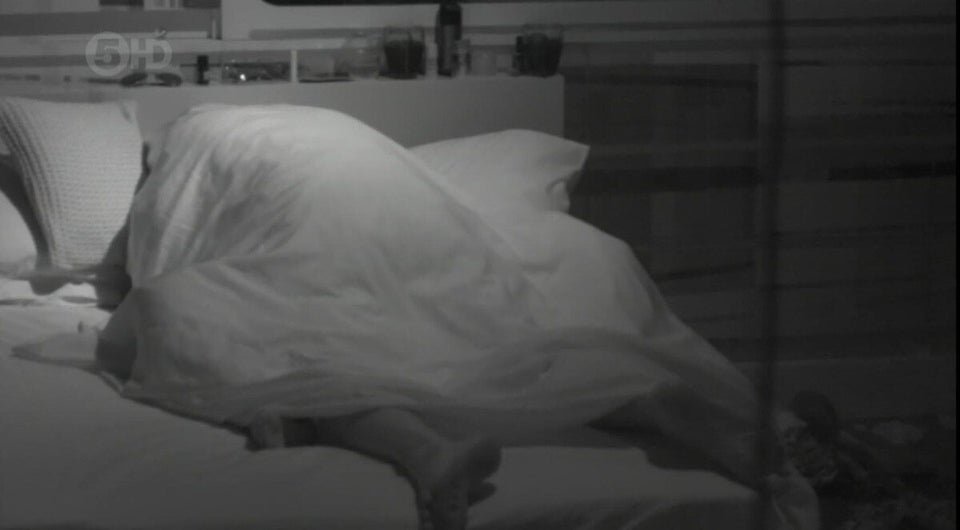 'Big Brother' Gets X-Rated (Again)
Related