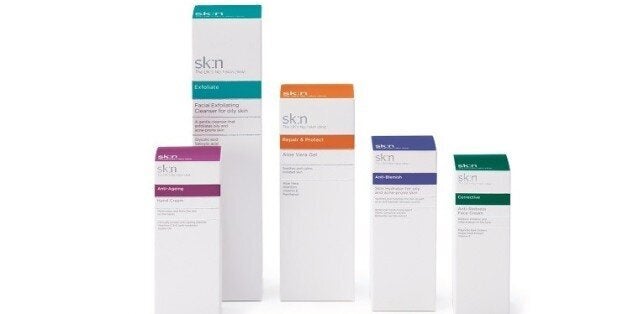 Sk:n clinics, the nation's trusted, responsible network of reputable skin care experts, are excited to be offering 10 lucky HuffPost UK readers the chance to win a complete daily facial beauty regime worth over £150.
The prize kits will include the Sk:n Vitamin Rich Cleanser, Brightening & Firming Eye Cream, Moisturising Cream SPF30, Treatment Cream for Mature/Sun Damaged Skin and Protect & Repair SPF50.
For your chance to win this fab prize (and make all your friend's jealous of your glowing skin) enter by 28/07/2014.
Why not also complete this online quiz by Sk:n called Find Your Future Face. It predicts the future of your beauty and more 50 years from now. Sk:n clinics then offer expert dermatologist advice with product and treatment recommendations to help defy a changing era.
Related