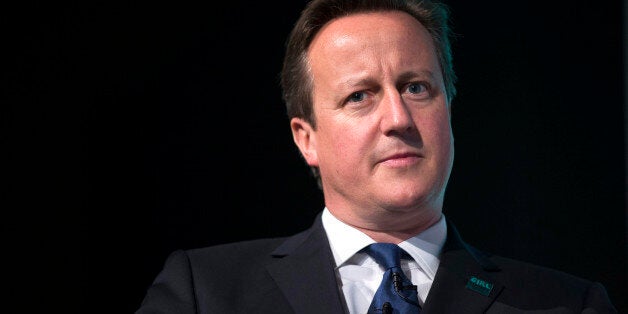 A regulator is investigating the awarding and use of taxpayer-funded grants by the charity set up to lead the Prime Minister's Big Society initiative amid Labour calls for an investigation into political influence.
The Charity Commission is examining whether Cabinet Office funding for a childhood obesity project was used to pay down the debts of a linked company, the Independent reported.
It is also seeking more information on payments allegedly made for consultancy services to two directors of the charity and its chair Martyn Rose, a Conservative Party donor, it said.
News of the probe came days after a public spending watchdog issued a critical report about how National Lottery and Government funds were handed over to and used by the Big Society Network (BSN).
Shadow civil society minister Lisa Nandy said she was now asking the Cabinet Secretary to investigate whether "political pressure" was exerted to secure money for ministers' "pet projects".
The BSN was launched by David Cameron at 10 Downing Street two months after winning power in 2010, with the aim of encouraging the kind of community work and volunteering he had put at the heart of the Conservative manifesto for that year's election.
But the performance of many of the projects it ran has been heavily criticised and the National Audit Office (NAO) exposed problems with how £2 million worth of grants were handed over to it.
The NAO said the Big Lottery Fund (BLF) failed to challenge BSN's "ambitious" target to recruit a million members a year to one initiative despite meeting the target being crucial to its success.
The Your Square Mile Project was given an £830,000 lottery grant but eventually managed to attract just 64 members.
The grant was also allowed to be transferred to a new company set up by the BSN chairman and another director, without checking it had the IT skills to make the scheme work, the NAO said.
Its report also found that the £300,000 childhood obesity grant was made "contrary to the Cabinet Office's own guidelines" and even though the Society Network Foundation did not meet its criteria for funding.
The Independent said officials had been told to "go back and change the criteria".
The funding was halted after £200,000 had been handed over because of the project's poor performance, and the Cabinet Office did not recoup any of the funds.
A Cabinet Office spokesman said intensive investigations internally and by the NAO "found no rules were broken".
He added: "The matter is now closed."
A Charity Commission spokeswoman confirmed that it was examining the awarding and use of funds by the BSN's charity arm.
"Our case into the Society Network Foundation remains open and ongoing," she said.
"We have received a response to questions we had relating to connected party transactions and the use of a grant however this does not fully address our concerns and we are in the process of engaging further with the trustees.
"We are also awaiting copies of documents that explain the grounds on which a grant was given."
Rose, who the Independent said contributed more than £54,000 to the 2010 Conservative election campaign, told the newspaper he did not recall the payment from the Network but said that it was possible that "one of my companies did work on its behalf".
He said he put £200,000 of his own money into the BSN which he had not got back and defended its operations.
"With hindsight, of course, if we had all known that the projects were not going to work we would have been idiots to do them," he said.
"In the early stages of social investment some will work and some won't."
Civil Society News reported that another £480,000 was handed over by innovation funders Nesta (the National Endowment for Science, Technology and the Arts) - now a private organisation but then a quango - to BSN without a competitive pitch.
One of its ex-trustees, Liam Black, complained that it was "forced" to hand over the resources for setting up the organisation and for several projects, branding it a "scandalous waste of money"
Nesta stressed that it was not involved in funding any of the projects - Your Square Mile, Get In and Britain's Personal Best - which were criticised by the NAO and in fact had rejected applications related to them.
In August 2010, Nesta awarded £80,000 to BSN's Your Local Budget project and later that year handed over another £400,000 - £150,000 towards "core running costs" and £250,000 for three other projects.
"All funding provided by Nesta - whether previously as an non-departmental public body or currently as an independent charity - is awarded following detailed review and discussion, which is overseen by an independent board of trustees.
"The grants to Big Society Network were approved by our trustees, following a thorough review and proper consideration."
Nandy said the entire Big Society project "lies in tatters" and called for an investigation.
"It's bad enough that millions of pounds of public money were squandered, but the connections between these organisations and the Conservative party are deeply concerning," she said.
"I am writing to Cabinet Secretary Jeremy Heywood to ask him to investigate the process by which the grants in question were given.
"We must know if political pressure was applied to give an organisation with close ties to Ministers special treatment.
"At a time when many charities are fighting to survive, handing out large sums of money to flawed pet projects is inexcusable."
This article has been updated with a statement from Nesta and to make it clear Nesta's grants were not for the projects that have been reviewed by the National Audit Office and are now being investigated by the Charity Commission