The big screen's latest Wonder Woman is Israeli star Gal Gadot which, at the moment, means one thing - possible controversy.
The model and actress has done nothing to avoid making political headlines as the most recent Israel-Gaza conflict continues into its fourth week, and the death toll rises well past 1,000 for Palestinians.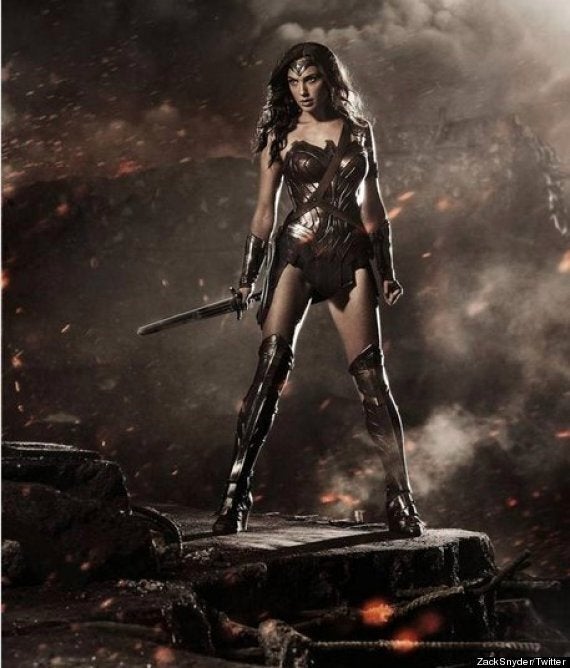 Gal Gadot as Wonder Woman as unveiled at Comic Con by director Zack Snyder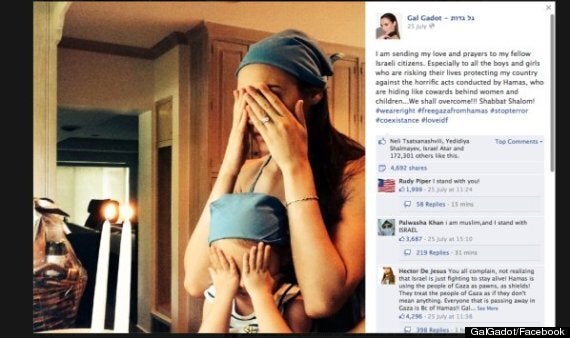 Gal Gadot's Facebook post has caused strong reaction from both sides of the Israel-Gaza divide
Then she posted a picture on her own Facebook page of herself, praying with her daughter Alma. While many Israeli stars have come forward to plead for an end to the bloodshed, it was Gal's caption that caught attention...
"I am sending my love and prayers to my fellow Israeli citizens. Especially to all the boys and girls who are risking their lives protecting my country against the horrific acts conducted by Hamas, who are hiding like cowards behind women and children...We shall overcome!!! Shabbat Shalom! #weareright #freegazafromhamas #stopterror #coexistance #loveidf"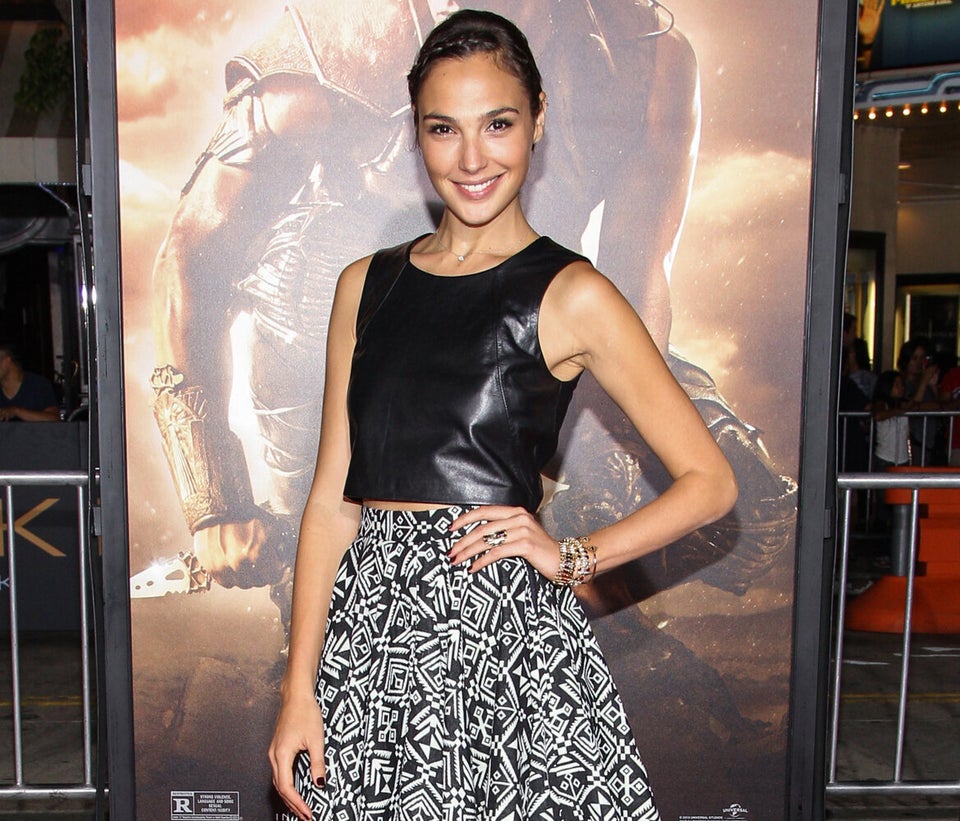 Gal Gadot
The post has already garnered almost 200,000 'likes' but also more than 15,000 comments, both in support of her position, and vehemently opposing it.
One commenter replied, "Zionist israeli army is the biggest terrorist organisation! Palestinians are facing ethnic cleansing ever since the zionist israelis started snatching land! What would you do if your land home and everything you had is being taken away constantly?"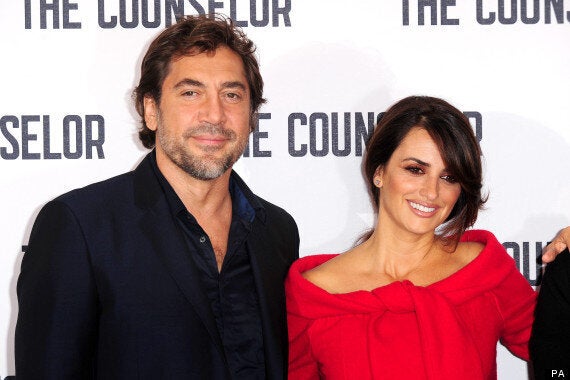 Javier Bardem and Penelope Cruz have added their names to those opposing Israel's actions
The letter also said: "Gaza is living through horror these days, besieged and attacked by land, sea and air. Palestinians' homes are being destroyed, they are being denied water, electricity [and] free movement to their hospitals, schools and fields while the international community does nothing."
Related