As if "generation selfie" wasn't already vapid enough, now it turns out animals are being neglected because people are that obsessed with taking photos of themselves.
The RSPCA has announced a rise in the number of black cats being abandoned by their owners, and said it because the animals are not photogenic enough.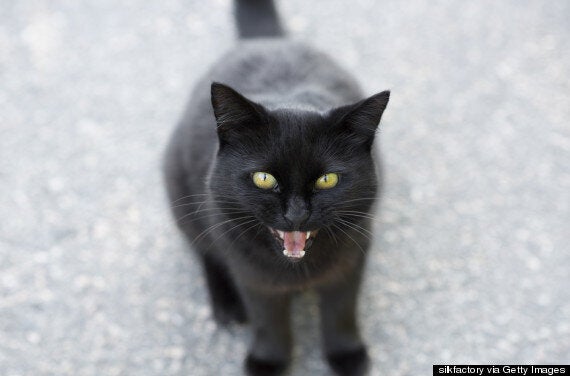 In UK folklore, black cats symbolise good luck, yet sadly in reality they are not so lucky, a spokesman for the animal welfare charity said.
"Sadly, black cats in our experience are very often the ones which have been worst sufferers of abuse and neglect," the charity said.
More than 70% of the 1,000 cats in RSPCA care are black, the charity said - a national problem blamed on the tedious trend of people taking pictures of themselves.
"There are a number of reasons for us having so many black cats, including the fact that black animals tend not to photograph as well as other cats with more distinctive markings," he said.
"We really are puzzled as to why this still happens but we would urge people to never judge a cat by its colour and look at its personality instead."
Huffington Post UK journalist Tahira Mirza, said she loves her cat Camilo, who also goes by the name 'Choo Choo', even though he's not very easy to take photographs with.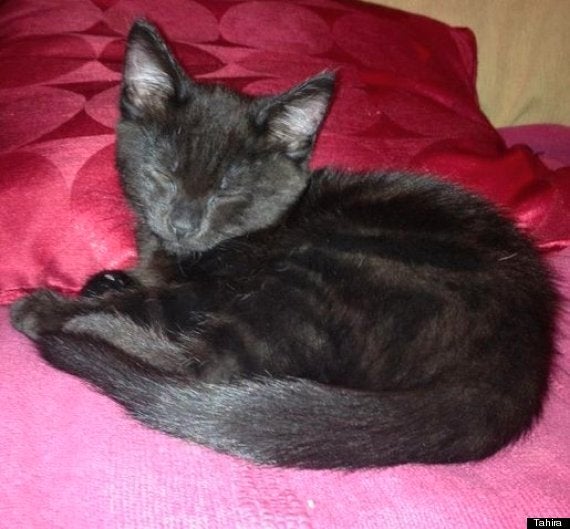 "I mainly find it hard to get a picture of him because too fast for his own good and doesn't really like a cuddle.
"As far as not being cute on social media, that's utter rubbish - you should love your cat no matter what. They all have their own little quirks and as a pet owner you understand the joy they bring you.
"I never really saw myself getting a black cat, but when I saw him as a kitten I fell in love with him - Twitter and Instgram had nothing to do with it."
The RSPCA said theirs rehoming teams have heard all kinds of excuses about why they don't want a black cat.
In a statement sent to the Huffington Post UK they said excuses ranged from: "It's too scary for my daughter who will only be able to see it's eyes in the dark, it will frighten her" tp "we won't be able to see it in the garden as there are other black cats and we won't recognise it or we might trip over it!"
One of our welfare officers, Hayley Plows told us: "Colonies of ferals and strays in my own experience this year as a welfare officer have been at a rough guess 85% black or black and white, I unfortunately do not think this is by pure coincidence.
"I'll often find that if when I arrive at a job the cats/kittens concerned are 'pretty colours' that they have found homes with neighbours/finders/feeders and the black ones are the ones left for the RSPCA to rescue and re-home.
"Strangely some of the nicest cats we've had have been some of those who have had the hardest start in life, it should be the opposite way around but for some unknown reason they seem to have not lost faith in our kind!" she added.
Related