Instagram, ergo Facebook, are hoping to nab some of the disappearing-message market from Snapchat with a new offering, Bolt.
The app blends features already seen on Snapchat and Slingshot - users shoot and send photo and video messages 9which can be annotated) using a single tap.
Messages disappear permanently as soon as they are swiped away and recipients can reply with their own creations.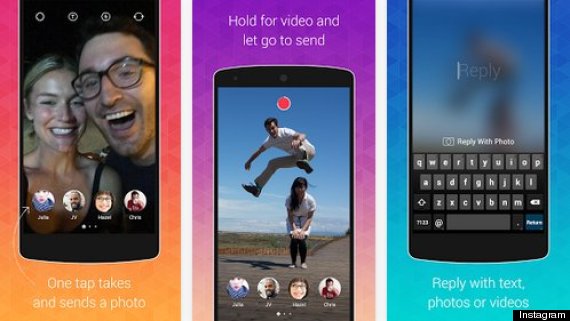 Bolt only allows messages to be sent to one person at a time and you can have no more than 20 people in your network at once.
The app will be a standalone service and will not be connected to Instagram despite being made by the same team.
Here's some official blurb...
Bolt is the fastest way to share an image or a video — just one tap to capture and send. We decided to start small with Bolt, in just a handful of countries, to make sure we can scale while maintaining a great experience. We expect to roll it out more widely soon.
Sounds pretty good. Unfortunately you'll have to wait for it unless you live in New Zealand, Singapore or South Africa.