Pepe could cause an argument in an empty house and on Tuesday night he was involved in a melee between Real Madrid and Roma players BEFORE kick-off.
However, for once, it wasn't the Portuguese's fault. Former Barcelona midfielder Seydou Keita, now at Roma, refused to shake Pepe's hand and when confronted about it by Real players he appeared to launch a water bottle at Pepe.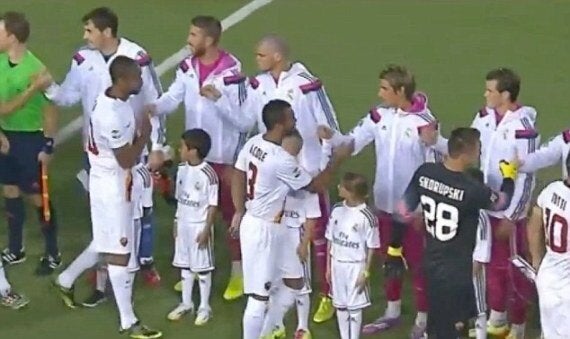 Keita refused to shake Pepe's hand before kick-off
Pepe was also accused of spitting at Keita.
The bad blood stems from Keita's stint at Barça and their tumultuous Clásico clashes with Real. Keita accused Pepe of calling him a monkey during the first leg of the clubs' 2011 Supercopa clash.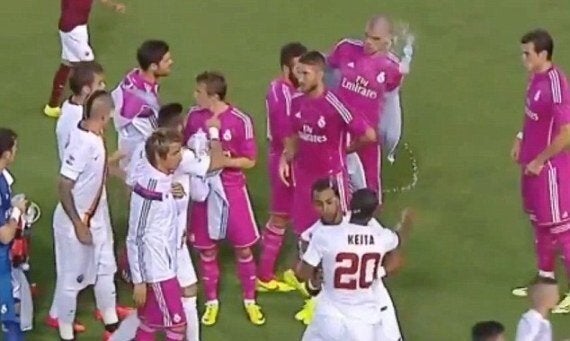 Real players took exception to Keita's behaviour and a melee broke out
Roma, beaten 3-2 by Manchester United at the weekend, defeated Champions League winners Real 1-0 in the Guinness International Champions Cup in Dallas. Pepe and Keita tangle during Real and Barcelona's clash in 2011