A university society is fundraising to help pay the living expenses of a Palestinian student living in Gaza so they can escape their war-torn homeland and pursue their education in the UK.
Sheffield University has already offered a partial scholarship to one Islamic University of Gaza student, however does not pay the living expenses, which are estimated at around £9,000.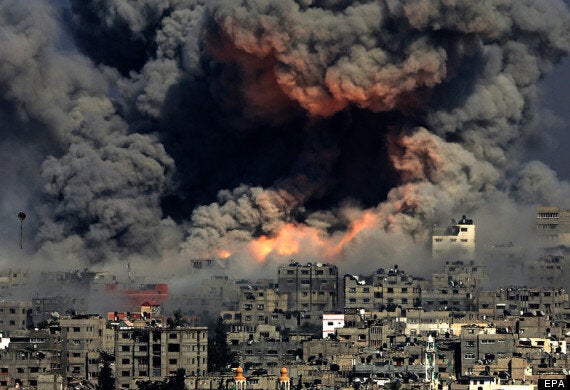 The scene in Gaza on Tuesday evening
Now the institution's student Palestinian society has taken matters into their own hands and is campaigning to help fund the student's flight ticket, application fees and living costs.
"The scholarship will provide an opportunity for Palestinian students from Gaza to expand their knowledge and skills in programs that will contribute in the building and development of the Gaza strip in Palestine," the society said.
"The living expenses are estimated at £9000. While only £4000 have been raised until now, the Palestine Society must raise the remaining amount of money before the end of August, 2014. Your donation will help fund a Palestinian student and will contribute in raising awareness about the occupation in Palestine."
In the 2008-9 Israeli bombardment, seven universities and colleges were badly damaged, and efforts to repair and rebuild the institutions were restricted by the blockade on building materials.