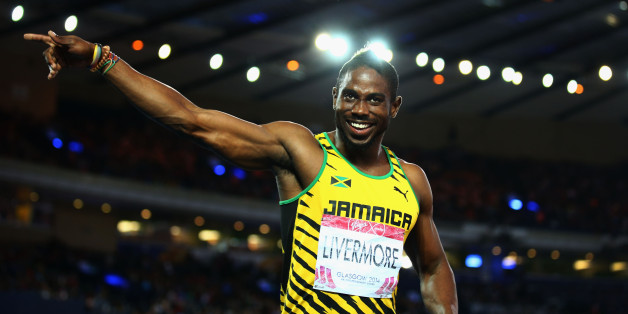 Paul Gilham via Getty Images
The Jamaicans aren't very fond of Glasgow. Usain Bolt caused a storm when he said the Scottish city's weather as "shit" and now his Jamaican teammate has described the Scottish city as a "freezer".
Bronze medallist sprinter Jason Livermore stressed he found Scotland "very welcoming" but could not wait to return to the Caribbean.
"Scotland is very cold," Livermore said after claiming bronze in the 200 meters on Thursday. "It's like I'm in a freezer. I can't wait to get out of the freezer and get back to the Caribbean and soak up some of the Caribbean sun."
"The federation should bring the Commonwealth to the Caribbean one year."
While Livermore was dashing around a chilly Hampden Park, the weather was 32 degrees C in his native Jamaica.
The Jamaicans claimed a clean sweep in the 200 metres, as Livermore finished behind gold medallist Rasheed Dwyer and Warren Weir.