A human leg has been found at a recycling plant.
The alarm was raised late on Thursday night after the limb was discovered at the Thornton's plant in Ballyfermot, west Dublin.
A Garda investigation has been launched and part of the recycling centre in Killeen Road has been closed down for forensic examinations to take place.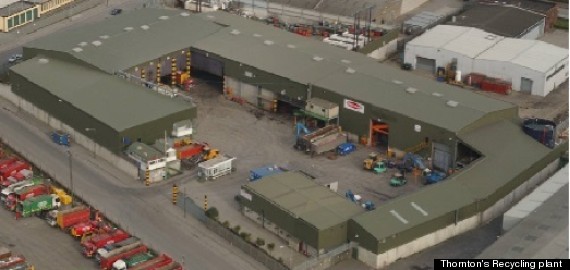 The limb was found at Thornton's recycling plant in Ballyfermot, west Dublin, on Thursday night
It could not be confirmed if the leg was from a man or a woman, the Irish Independent writes.
The newspaper adds one avenue being investigated is that the leg could be from a homeless person who may have been sleeping rough in a bin somewhere in the city.
It writes: "There have been instances before where homeless people sleeping in bins have been crushed in bin lorries, as well as occasions where homeless people have been rescued from the jaws of the mechanical crushers after being tipped into them from bins."
A further theory is that the limb was dumped following a murder.