Manchester United's interest in Arturo Vidal has cooled because Louis van Gaal has concerns over the midfielder's fitness, according to Chile's coach.
Van Gaal, renowned for his high fitness demands, has already put a move for Roma's Kevin Strootman on hold with the Dutch midfielder out sidelined until October.
A knee injury threatened to scupper Vidal's World Cup hopes yet he started three of Chile's four games. Roja coach Jorge Sampaoli confirmed United were keen on the 27-year-old, but admitted fitness issues could scupper a deal.
"United want Vidal but Van Gaal has doubts," Sampaoli told El Mercurio.
"Vidal was a great example during the World Cup in Brazil of not playing in the best of conditions.
"Manchester United want him, but what restrains his move to England for $80million is [Louis] Van Gaal, who has doubts over his condition to the knee."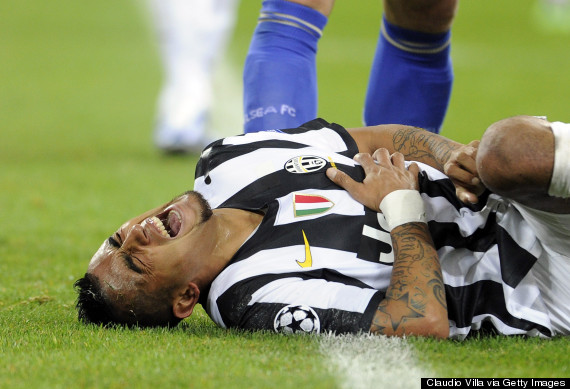 Vidal has been linked with a United move on a near-daily basis
United have been linked with a £47 million move for Juventus talisman Vidal for a number of months yet Ander Herrera remains their only midfield acquisition this summer.
Coincidentally, United's other central midfield target, Bastian Schweinsteiger, was beset by injuries last season at Bayern Munich.
Schweinsteiger recovered superbly, though, and was considered by many to be the man of the match in Germany's World Cup final win over Argentina.