Miley Cyrus has been busy partying her way through the US stretch of her Bangerz tour, after giving everyone a demonstration in how not to pull off the loom band craze.
While kids around the world have been managing to successfully make and wear loom band bracelets, Miley has now joined the list of adults who have no idea what's appropriate.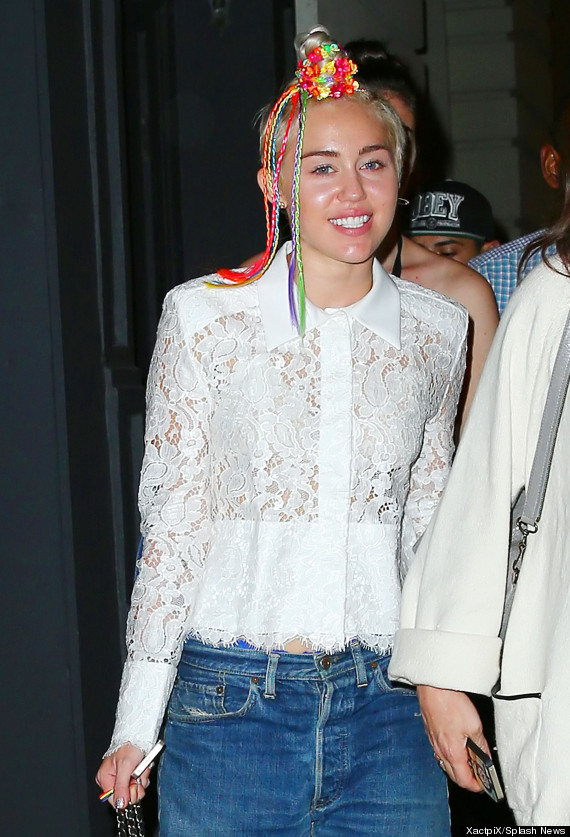 Miley Cyrus
Granted, Miley's attempt is nowhere near as bad as the man who made a (NSFW) undergarment out of the tiny elastics, but we still can't see her hairband approach taking off.
The 'We Can't Stop' singer sported her 'do during a trip to Nobu in New York City, where she's currently staying ahead of her next concert.
However, it looks like Miley's decided the loom band craze isn't for her as she's already returned to her usual ways. By which we mean, sporting very little clothing and posting party pictures on Instagram.
At the beginning of August, Lily Allen joined Miley on the tour as her support act.
Lily has nothing but great things to say about her pal, and recently declared her as "up there with Oasis and the Stone Roses".
LIKE US ON FACEBOOK | FOLLOW US ON TWITTER