A charming, cultivated stranger who comes to the town could be the hero in any dramatic novel.
Except, this is Argentina, it's 1960, and the enigmatic gentleman is Josef Mengele, one of Hitler's most prized Nazis, a physician responsible for carrying out 'medical' experiments on thousands of victims in prison camps, but who managed to lose himself after World War II in the unending landscapes of Argentina and later Brazil and Paraguay for 30 years.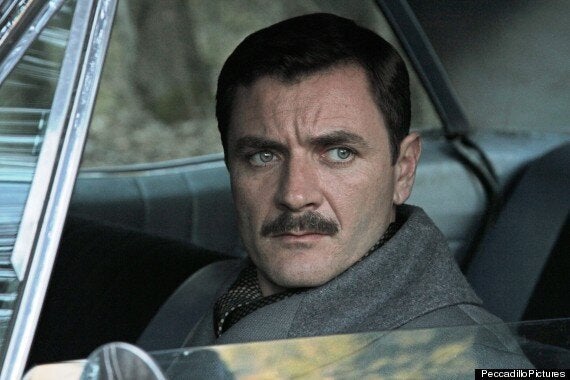 Àlex Brendemühl plays the enigmatic Josef Mengele in 'Wakolda'
Few worked out how who he was and, if they did, they kept quiet until 1979, when he drowned off the coast of Brazil and was buried under a false name. His remains were later disinterred and he was positively identified. His son testified that Mengele's death had been kept secret to protect those who had sheltered him for years.
WATCH our clip of 'Wakolda' above
For Argentinian writer and filmmaker Lucia Puenzo, how this could possibly happen is the subject of her novel and now film 'Wakolda', and something she still struggles with today.
"It was very complex. It didn't happen only in Argentina, but across Latin America," she tells HuffPostUK. "There were a lot of military regimes in power at that time, and leaders who had open minds about learning from other military regimes.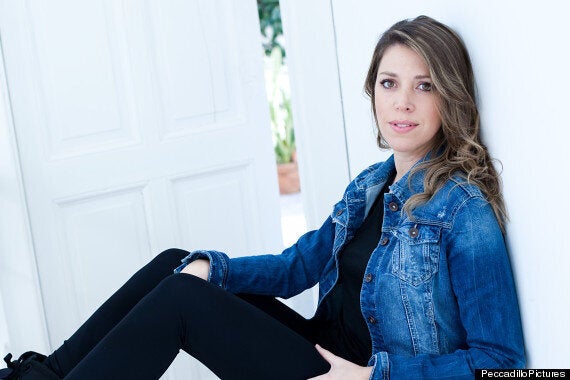 Lucia Puenzo is horrified that Nazis could hide themselves so effectively in her native Argentina
"In Argentina, we had leader Juan Peron, who did many good things for our country." Lucia shakes her head. "But how could he, a socialist president, open the door for us to so many Nazis? It's something nobody can justify. Civilians didn't know for a long time, and then, when they knew, they couldn't understand.
"And it wasn't just Peron. There was a lot of help from very powerful organisations and senior figures, with big money floating around. It didn't just happen."
For Lucia, it's a personal mystery as much as a political one.
She says, "I can remember my grandparents saying, there was a German man in the neighbourhood, and nobody said anything. It's difficult to understand, but it was the same for other things in our history. There were military regimes. People closed their mouths, and never expressed what was going on. There was a big fear of things."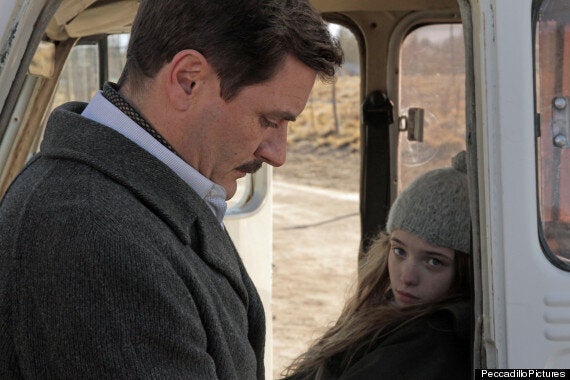 The film finds Mengele an appealing character who manages to absorb himself into family life
'Wakolda', which has been winning awards around the world at festivals since it was first screened, depicts Mengele as unassuming, attractive even, because Lucia was keen to avoid the stereotypical portrayal of a psychopath.
"There are so many testimonies that he was very handsome, very cultivated, he was no stereotype of a psychopath, it's more complex than that," she says. "Outside the concentration camps and away from the war, Nazis had to disguise themselves so they were not perceived as monsters.
"The most horrifying idea to me is that these men could be perfect citizens for 40 years, not three months. I wanted to make this character that kind of man."
Despite the charm of Mengele and his fellow exiles and the decades of time that have passed since their evil deeds, Lucia remains adamant that justice should still be served on the diminishing number of Nazis still tucked away out there somewhere.
"I don't agree with the idea that because they are old men, we should just let them go. I am in an organisation where we keep fighting to find these men," she says firmly.
"They may be 90 now but, when they were 40, they committed horrific crimes. Our pursuit of justice should never stop."
'Wakolda' is in selected cinemas from today Friday 7 August. Watch the trailer below...
Popular in the Community