The worst-ever outbreak of the Ebola virus, which has killed nearly 1,000 people in West Africa, has been declared a international public health emergency.
At least 932 people have died in the outbreak, mainly in Guinea, Sierra Leone and Liberia, that has killed around 60% of those infected and has triggered fears it could spread to other continents.
The World Health Organisation (WHO), which is meeting in emergency session in Geneva, declared the emergency - which emphasises the "public health risk" and the threat of the disease spreading.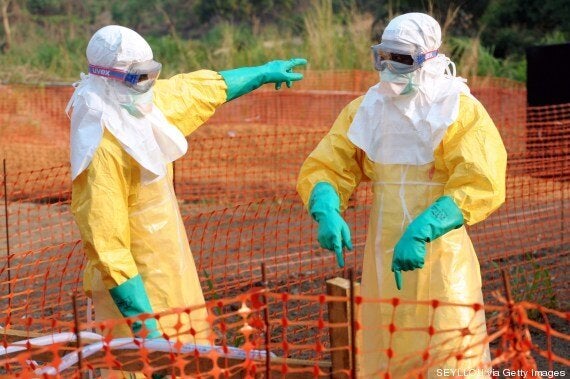 The WHO declared the international emergency this morning
Speaking before the decision was made, WHO spokesman Gregory Hartl said: "This outbreak, because of its size and its geographical extent, certainly merits an extraordinary response and we know countries have announced they must take extraordinary measures, so that is understandable from a public health perspective."
Earlier, the Center for Disease Control and Prevention (CDC) in the US issued its highest alert - Level 1 - in response to the Ebola crisis in West Africa.
In Liberia and Sierra Leone, soldiers in full combat gear were reportedly deployed to the streets to prevent the movement of people from the infected areas.
They blocked people trying to travel to Liberia's capital Monrovia from the rural areas hit by the disease.
The country's president President Ellen Johnson Sirleaf declared a national state of emergency on Thursday, and officials warned that no one with a fever would be allowed to leave or enter the country.
Soldiers embarked on "Operation Octopus" in Sierra Leone, which was intended to prevent the "the unauthorised movement of Ebola-infected persons".
"This outbreak is unprecedented and out of control," said Walter Lorenzi, head of medical charity Doctors Without Borders in Sierra Leone.