The remains of hurricane Bertha, which has been pounding the Caribbean leaving thousands of homes without power, are set to hit England in the next few days, bringing a dramatic end to the recent Summer weather.
The south of England is most at risk from the tropical storm, with the Met Office warning there is a 60% chance the area will be hit by Bertha.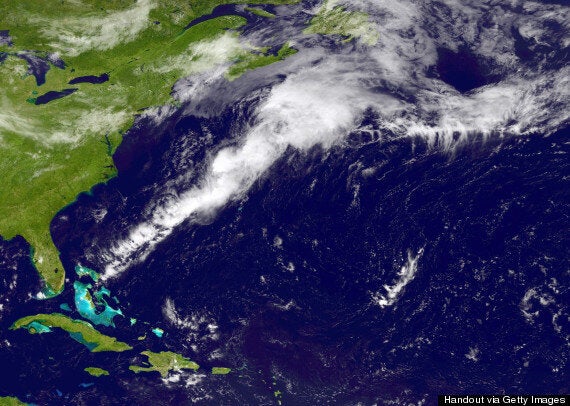 Bertha is travelling towards the UK
Bertha has this week ravaged Caribbean islands with gusts of more than 90 mph (145 kph), and left thousands of homes with no power.
It is now heading away from the western side of the Atlantic, and has been weakened and reclassified into a tropical storm.
The UK's Met Office has warned of the possibility of heavy rainfall, strong coastal winds and large waves if the storm does touch land.
Chief Met Office forecaster, Eddy Carroll, added: "However, there is a chance that the system may pass to the south of the country, or spread heavy rain even further north.
Forecasters initially thought the story would pass close to the UK, but it is now more likely to hit than not.
There is a 30% chance Bertha will just miss the UK and pass across the north of France, and a lower probability it could hit Wales and the Northern UK.
The Met Office advises to stay up to date with its warnings, and to be aware that heavy rain and possible floods are expected in England tomorrow – even without Bertha – due to high spring tides and strong westerly winds.
Popular in the Community