Unfortunately they can't prove for sure that it's Liquidmetal and there's no indication that the special alloy is being employed on the rest of the phone.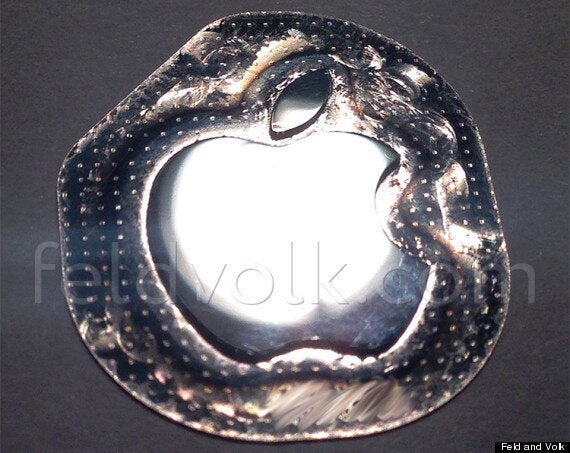 There had been some speculation as to whether Apple would employ the glowing Apple logo on their latest handset but that theory appears to have been dropped in favour of an embedded metal logo.
Liquidmetal is a special metal alloy that can be molded but with none of the inherent weaknesses that come with the technique. It's many times stronger than titanium and is virtually scratch-proof making it the perfect material for use in portable devices like smartphones and tablets.
Apple recently acquired many of the patents associated with Liquidmetal but has yet to actually implement the technology into any of their upcoming products.
There had been some talk that Apple would implement Liquidmetal in the construction of the iPhone 6's body but if Apple's already looking to feature a sapphire display the addition of Liquidmetal could have driven the cost of manufacturing above profitable levels.
The iPhone 6 will be Apple's largest redesign of its smartphone since the unveiling of the iPhone 5 which boasted a larger 4-inch display.
With competitors like Samsung, HTC and LG all looking at larger screens on their phones it was only a matter of time before Apple decided to get on board and it looks like the company is set to unveil not one but two screen sizes in September.
It's reported that both 4.7 and 5.5-inch models will be unveiled at the iPhone 6 launch event in September.