With street food continuing to reign this summer, Mexican dishes have gone beyond big hats and plastic bowls filled with handfuls of tortilla chips.
Perfect for easy summer sharing dishes or munching in front of the TV, its time to learn your carnitas from your chilaquiles with our easy guide to Mexican food.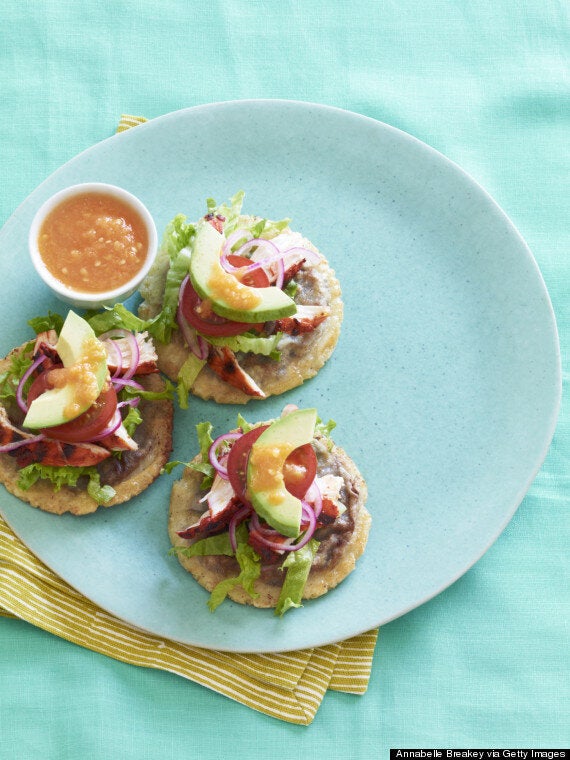 Originating from the need to use up leftover tortillas, tostadas leave a lot of room for creativity.
Whether you fry the corn tortillas or bake them in the oven until crisp, top with shredded chicken, lettuce, avocado and cheese for a traditional Mexican filling. Refried beans, salsa and chopped green chillies are also popular topping choices.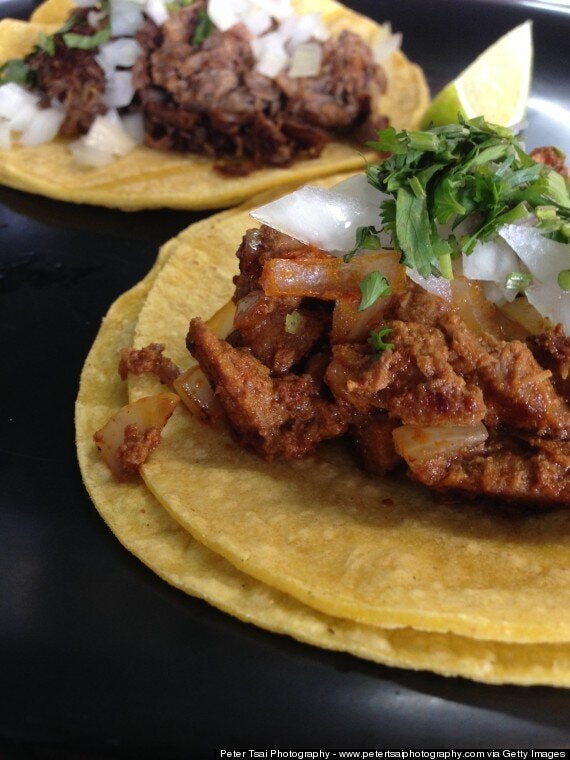 In Mexico, this generally refers to meats that have been slow cooked. Traditionally made in a pit about three feet deep, once the meat (normally beef) is tender and simple falls apart. Serve shredded on flour tortillas.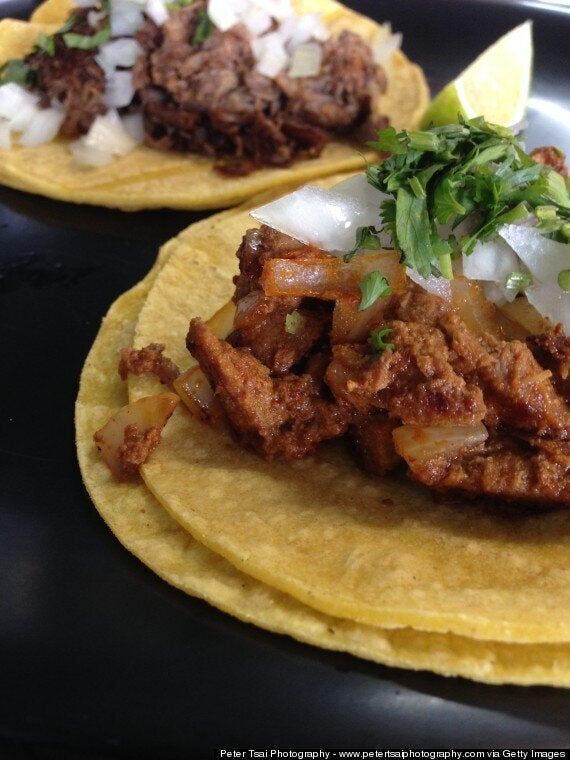 A popular street food in Mexico, elotees (sweetcorn) are boiled in hot water or grilled over coals and condiments (such as salt, chilli powder, butter, lime or sour cream) are added when sold, In central Mexico, they often cut the kernels and served in a bowl (with the same choice of toppings).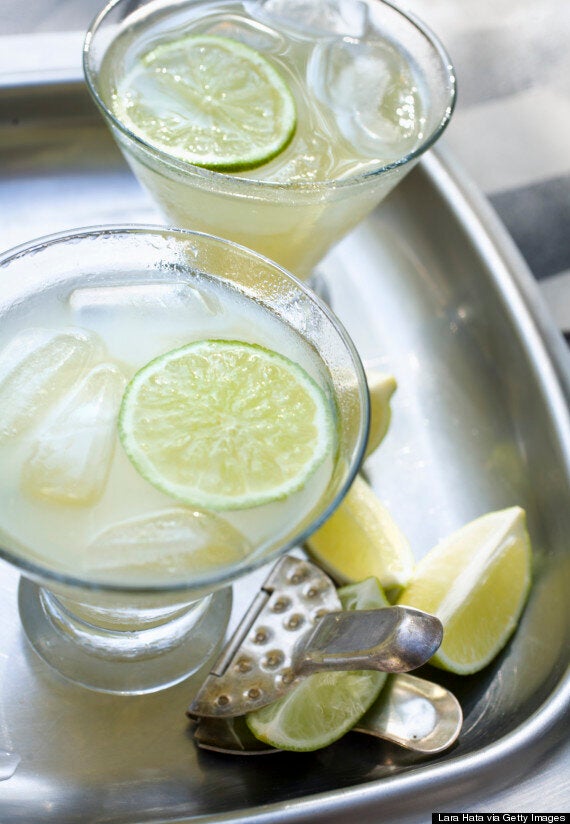 Margaritas are one of the first things people think of about Mexican cuisine, and there's nothing wrong with that. A mix of fresh lime juice, Cointreau and tequila, it's an easy cocktail to impress, but there's no reason to stop there. Try shaking and stirring a Micheladas (a beer cocktail) or Palomas (tequila and grapefruit).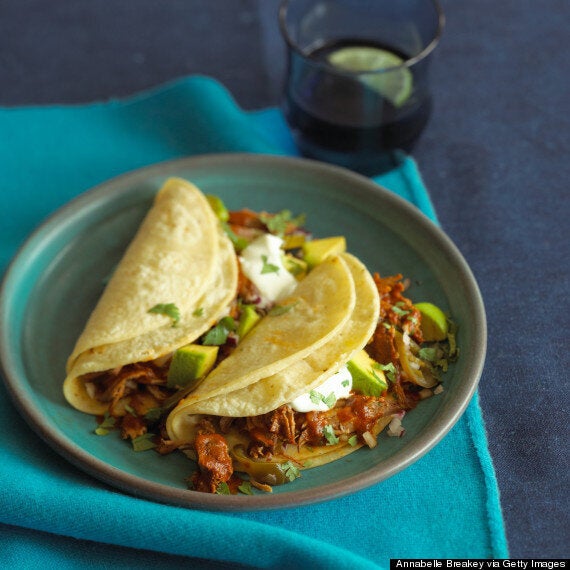 Originating from Baja California in Mexico, tacos are possibly the most famous of Mexican dishes. Now while we're all familiar with filling these corn or flour shells (depending on whether you want them hard or soft) with beef, guacamole and salsa, a host of other ingredients work well too.
Try filling with chicken and mango, chipotle pork, a veggie sweetcorn and shredded courgettes, or white fish, red bell peppers and lime.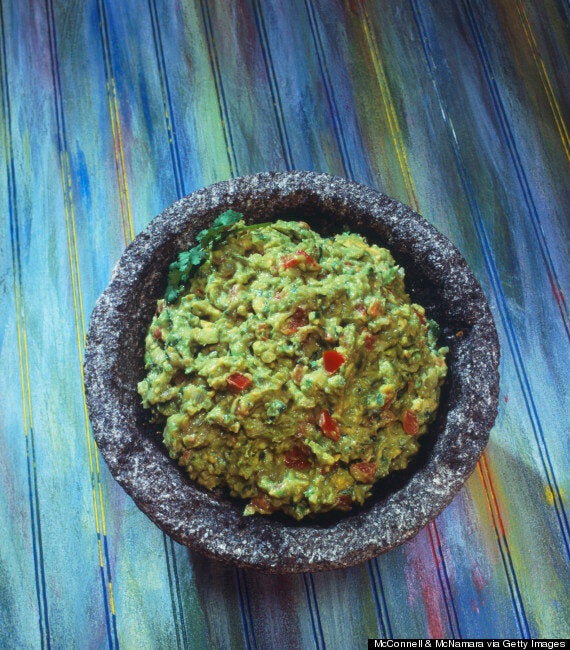 No Mexican meal would be complete without a dollop of guacamole and making your own takes such little effort - you just need a ripe avocado, lime juice, coriander, onion, tomatoes, and a grind of salt. And some muscle to mash it of course.
Originating from the Mexican state of Michoacán, carnitas literally means 'little meats'. This slow cooked and spicy pork dish is cooked for three to four hours until the meat is tender and juicy.
Serve with chopped coriander, diced onions, salsa, guacamole, soft flour tortillas and refried beans.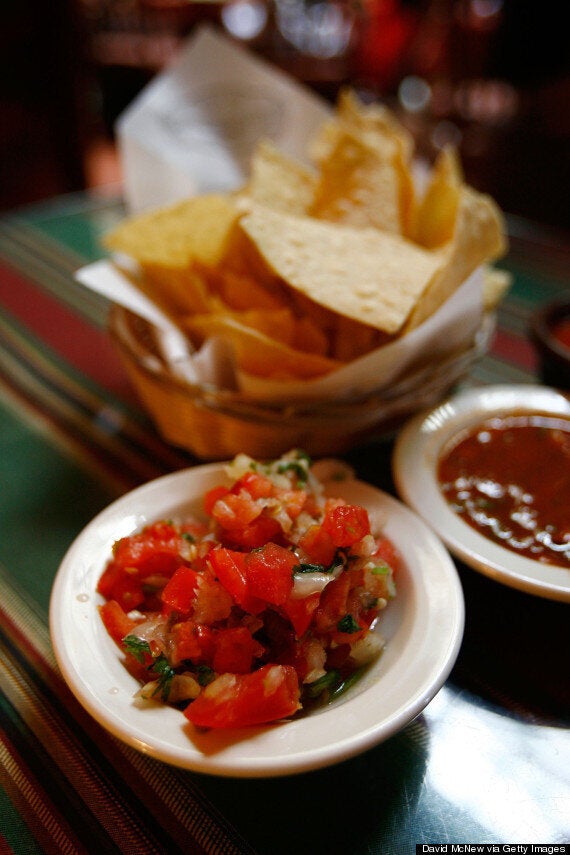 Swap your sugary packet of salsa for a fresh uncooked salad of chopped tomatoes, white onion and chilli (usually jalapenos, serranos or habaneros). Also known as salsa bandera (meaning flag sauce) because of it's red, white and green colourway, it contains a lot less liquid than your average supermarket salsa.
Much more than an accompaniment, use on tacos and fajitas, or add shrimp, squid, avocado or a firm fruit (such as mango) and serve with a handful of tortilla chips.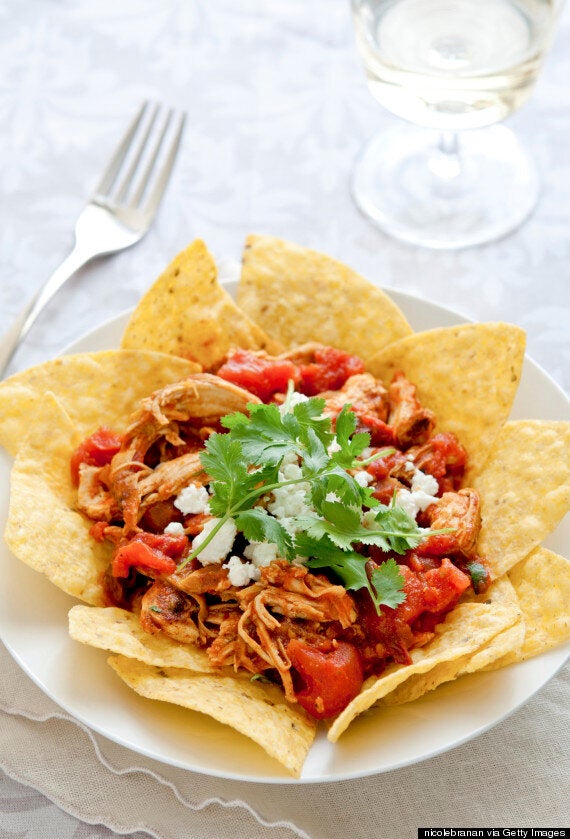 This traditional central Mexican brunch or breakfast dish is a sort of salsa steamed tortilla. The corn tortillas are cut in quarters and lightly fried before being topped with green or red salsa (and sometimes eggs and chicken) and cooked. Topped with cheese and sweet Mexican cream, it is traditionally served with refried beans.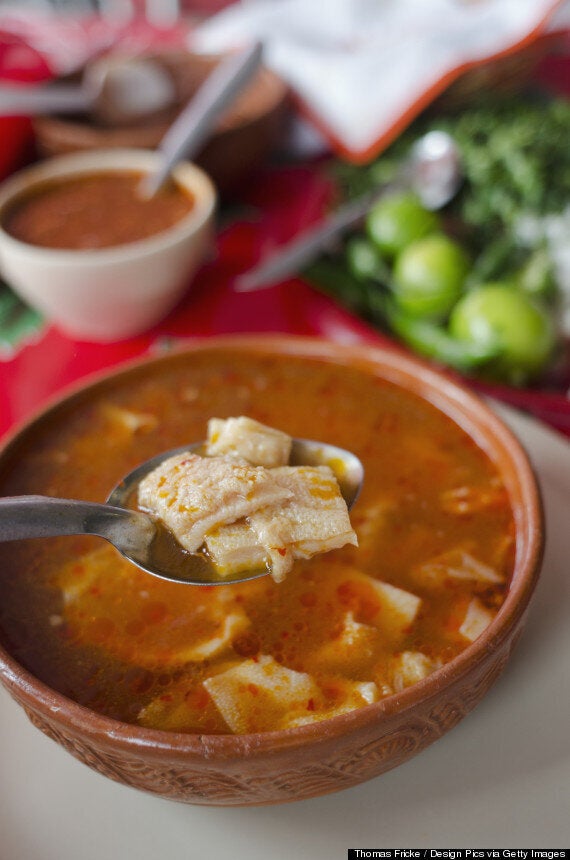 Mexico's most famous hangover cure, this traditional soup (also known as pancita or mondongo, depending on the region) of beef tripe floating in a spicy, garlicky broth has a spongy texture, aromatic taste and normally sold on weekends.
There are some regional variations of the menudo soup: in the north of Mexico, hominy (tortilla corn) is added, while in the north west, the spicy red chillies are left out.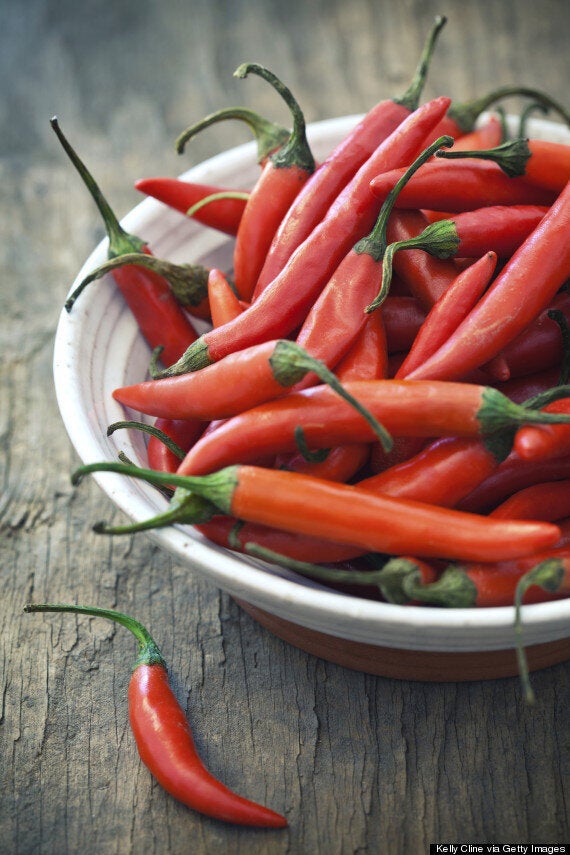 One of the most basic of Mexican ingredients, chilli peppers are used in pretty much every dish. From green jalapenos (which are the most widely used chilli pepper in Mexican cuisine and is pronounced hal-a-peenyo) to cascabels (used for adding heat to salsa, sauces, soups and stews), from guajillo (used in pastes and rubs for meats, especially chicken) to serrano (most commonly used to make the salsa, pico de gallo) and habaneros (the hottest chilli used in Mexican cooking), there are many to choose from.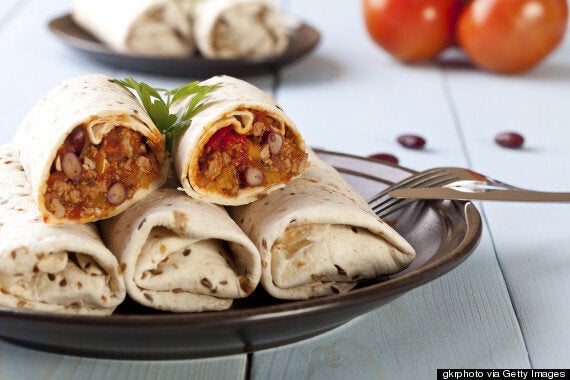 A traditional food of Chihuahua in northern Mexico, the burrito is a large, more satisfying version of a taco. Traditionally filled with meat and refried beans, the flour tortillas are then wrapped or folded into a cylindrical shape. Sold as a street food as well as served in restaurants, try filling yours with kale and refried beans for a veggie option or chipotle fish, such as shrimps.