Nicki Minaj is pulling out all the stops to ensure that her new music video is her sexiest to date, by roping in Kelly Brook's fiancé David McIntosh to appear in it, in all his toned glory.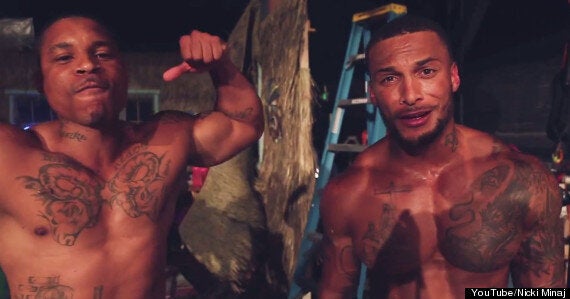 Wow... is it hot in here or does David McIntosh just have his shirt off again?
In a behind the scenes clip, ahead of the video's release, Nicki is shown rapping some of her famous quickfire lyrics, before twerking like her life depended on it, in what promises to be one of her raunchiest clips ever.
After that, we'll admit we were pretty surprised to see a familiar face crop up and introduce himself, with a shirtless David telling us, pretty erratically, we might add: "I'm David McIntosh, the UK's finest.
"The video's Anaconda, Nicki Minaj, it's real sweet, real sexy and the guys look… what can I say?"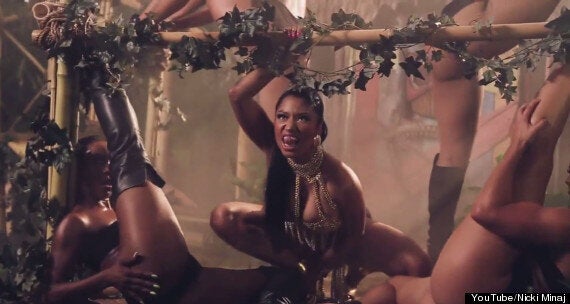 Nicki Minaj in her 'Anaconda' video
Watch the behind the scenes teaser for Nicki's 'Anaconda' video, but be warned there's some pretty colourful language in there...
Related