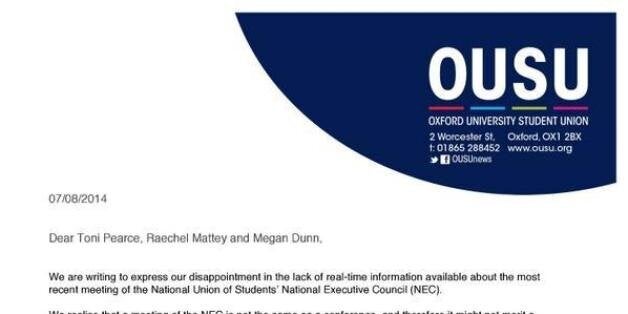 Louis Trup, president of Oxford University Student Union (OUSU), and his colleagues penned the letter on Wednesday to express their "disappointment" in the lack of official live coverage when representatives voted to create new NUS policies.
While acknowledging the NEC isn't the same as the national conference, where delegates from all member students' unions attend to debate and pass NUS policy, the NEC has the same policy-making powers, which merits "publicity and transparency," according to Trup.
The NEC representatives voted on Monday to adopt the divisive Boycott, Divestment and Sanctions (BDS) policy against Israel in light of their attacks on Palestine. Jonathan Hunter, a British-Israeli citizen and Oxford student, told HuffPost the policy effectively tells Israeli students they're not welcome on campus, adding: "BDS is not conducive to the peace process."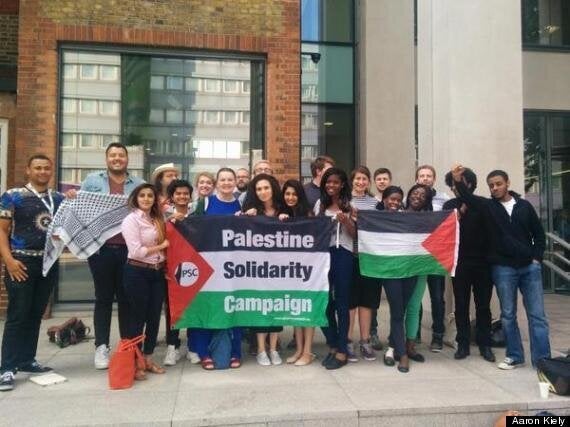 The NEC members voted to make Israel BDS official policy with 23 for, 18 against and one abstention
Although OUSU didn't explicitly mention the BDS debate, with such important issues on the agenda, they believe the NUS should have kept students informed throughout the day.
"As officers at an affiliated student union, it was extremely frustrating to not know what was happening. This was somewhat alleviated by the tweets by some of the members of the NEC, but that does not make up for the lack of official NUS information."
Speaking to The Huffington Post UK, Louis said: "The NEC can be as powerful in making decisions as conference, and should thus be as open as NUS conference, especially when making policies as important and controversial as they were this past week."
An NUS spokesperson told HuffPost: "NUS is committed to openness and transparency about decisions made by the elected national executive committee, and we are looking into how we can, as far as is practical and economical, develop our work in this area for future NEC meetings."