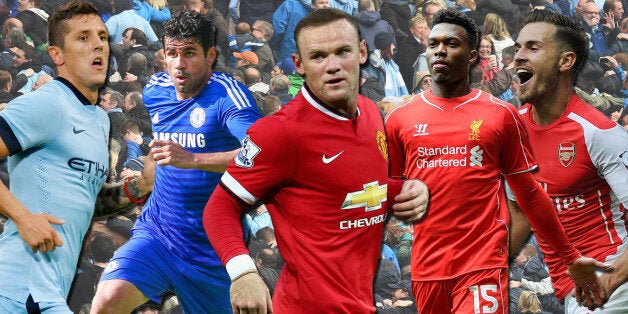 Ten months of joy, agony, elation and deflation are about to begin for supporters of the 20 Premier League clubs as the 2014-15 season begins on Saturday with Swansea's visit to Manchester United at tea-time.
Here, we preview the new campaign and the hopes for millions of supporters...
Chelsea had three key positions to fill and they have done so brilliantly. Diego Costa, Cesc Fàbregas and Filipe Luís are three world-class additions that will immediately improve the first-team, not just the squad, and José Mourinho is in the enviable position of knowing what his best side is before a competitive ball has been kicked. The caveat is there is no credible alternative for Costa, even when the ageing Didier Drogba is fit again. Romelu Lukaku was sold for a hefty £28m but Fernando Torres barely resembles a footballer these days.
Money can buy you love if you're Chelsea or Manchester City, and the champions are well poised to retain their crown, having pitifully defended it two seasons ago. Not as extravagant as they have been in the past, the champions have still spent £32m on Elíaquim Mangala and have brought the £12m Fernando in to let Yaya Touré off the leash. They now boast a squad compatible for both domestic and European football but it is essential Pellegrini chooses a No.1 goalkeeper quickly, while it would be a waste to switch Pablo Zabaleta to left-back following Bacary Sagna's arrival. Pellegrini has added depth to their defence yet up front injury to Álvaro Negredo and concerns over Sergio Agüero's fitness could take their toll.
Arsène Wenger reckons this is the best Arsenal squad in five years and few would disagree. They have not sold their fulcrum to a rival for a second successive summer, Alexis Sánchez has arrived and they embarrassed Manchester City for once, rather than vice versa. The team's spine is weak, though. A team with Olivier Giroud up front, Wojciech Szczęsny behind Per Mertesacker and Laurent Koscielny in defence and the nondescript Mikel Arteta in midfield will not win the league, but the days of fretting over Champions League qualification appear to be over.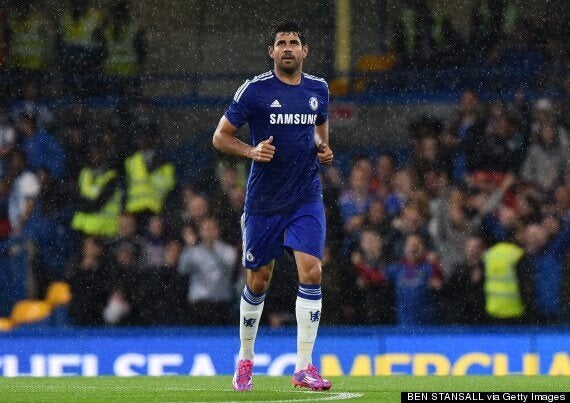 Diego Costa could have as pivotal a season as Robin van Persie did in 2012-13
Manchester United made their most important decision of the season last season when they sacked the hapless David Moyes, and although Louis van Gaal will derive a greater effort from the players than his predecessor, the squad remains ridden with dead wood and two signings - at the time of writing - are not enough to rejuvenate the squad. Playing Robin van Persie, Wayne Rooney and Juan Mata in their best positions is encouraging and Van Gaal has an attack to rival any other front three in the Premier League. Ander Herrera will bring control to a floundering midfield and David de Gea is the best goalkeeper in England, yet they are at least four players short of challenging for the title. Van Gaal has been gifted a presentable opening set of fixtures, though, and at this early juncture the blueprint to adopt is United's 2006-07 triumph, which consisted of a regular XI and a breakneck start despite numerous limitations.
Liverpool's sole world-class player finally departed these shores in the summer and Brendan Rodgers has done his utmost to compensate for Luis Suárez's sale to Barcelona. The comparisons with Tottenham's not-so-magnificent seven signings last year were predictable but not entirely without merit. Liverpool's most important players remain those already at the club, such as Daniel Sturridge, Philippe Coutinho and Jordan Henderson. Dejan Lovren will bring leadership to an occasionally reckless back five however the majority of their new arrivals may take time to adjust to the rigours of English football. Emre Can was not pulling up trees in Leverkusen, while the likes of Adam Lallana, Lazar Marković, Javier Manquillo and Alberto Moreno will be eased into the side. Rickie Lambert has barely looked worthy of a substitute spot in pre-season and Liverpool need to make a statement signing up front if they are to reach second again. It will be fascinating to see how they cope with the return of Champions League football after a five-year absence from the competition.
The permanent signing of Romelu Lukaku has dared Everton to dream of a top four finish after a terrific first season under Roberto Martínez. The players adapted quickly to the Spaniard's demands and Everton were one of the most watchable sides last season. Martínez boasts a captivating starting XI with pace and power in the likes of Lukaku, Ross Barkley and Kevin Mirallas, while the marauding full-backs Seamus Coleman and Leighton Baines further signal the shift to optimism after the pessimistic Moyes era. Like Liverpool, Everton are back in Europe and that could affect their Premier League progress, while Sylvain Distin and Phil Jagielka are beginning to creak.
For once, hope does not spring eternal at Tottenham. Smarting from some questionable spending last summer, all of those arrivals have, for now, received a reprieve. Nacer Chadli, Erik Lamela, Vlad Chiricheș, Étienne Capoue, Paulinho and Roberto Soldado are still at the club and few have joined them this summer. Eric Dier and Ben Davies are young, British defenders whose arrivals mark a departure from the B-list marquee names Tottenham have invariably courted, while new manager Mauricio Pochettino's interest in Southampton's wantaway midfielder Morgan Schneiderlin and Jay Rodriguez highlights just how far expectations have been reined in at White Hart Lane. Despite monthly pummellings, a sacking and Tim Sherwood, Spurs overachieved by finishing sixth last year and few think they can match that finish this season.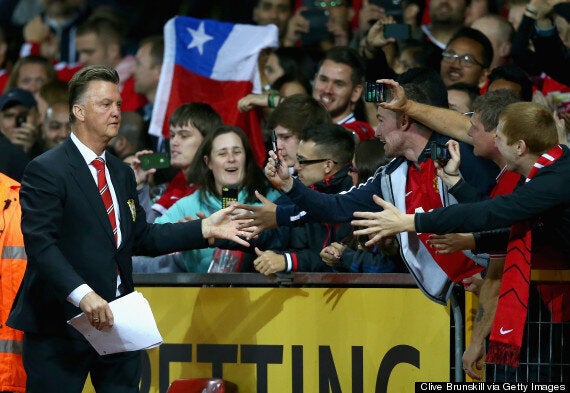 Van Gaal will derive more out of the United team than Moyes
Newcastle, now free of the deluded Joe Kinnear, have spent plenty this summer on seven players in what feels like the third chapter of Alan Pardew's three-and-a-half years in charge at St James's Park. The club had to turn over a new leaf when Demba Ba joined Chelsea and there is a feeling of déjà vu with Loïc Rémy's return to parent club Queens Park Rangers. Expect more infighting and instability but there should be no threat of Newcastle's 2009 relegation. The club have shown some ambition this summer, however their cup runs will be heavily scrutinised after January's feeble failure against Cardiff City.
Like Newcastle, West Ham shouldn't have any relegation concerns, however chaos could also engulf Upton Park. With two years to go until they move to the Olympic Stadium, Premier League football is more pivotal for the Irons now more than ever and, under Sam Allardyce, they should secure their top-flight status. There is an enormous gulf between Allardyce's "philosophy" and what West Ham's fans and owners want, and it has already been rumoured Mauro Zarate, the maverick Argentinian attacker, was not wanted by Allardyce. Ironically, Andy Carroll is cheered more than any other West Ham player despite being a disciple of artisan Allardyce, but Ecuador's standout World Cup performer, Enner Valencia, could spearhead a new-look West Ham forward line. The supporters should brace themselves for a campaign akin to 2013-14, but it feels like Allardyce is already on borrowed time.
Hull have added plenty to their squad without really improving it, although Thomas Ince and Robert Snodgrass will bring some flair to the KC Stadium. In Steve Bruce, they have a seasoned manager when it comes to relegation battles and the Tigers should be targeting a finish much higher than the 16th spot they ended in last season.
Stoke's improvement under Mark Hughes was barely acknowledged, primarily because few people like Hughes, let alone Stoke, yet the Welshman has revitalised not just the club but his managerial career after those 10 desperate months at QPR. Steve Sidwell is an underrated signing but it will take a monumental effort from the Potters if they are to better last season's ninth. Keeping Asmir Begovic is an unexpected bonus.
Few expect Southampton to finish in the top half after selling £92m worth of talent but there is some sort of continuity with Ronald Koeman's appointment. Like Mauricio Pochettino, the emphasis will be on skill, rather than steel, and they have spent £40m on new recruitments. Relegation would conclude an astonishing modern day rise and fall saga, but there are too many teams worse than them. They need to spend better than £12m on Shane Long.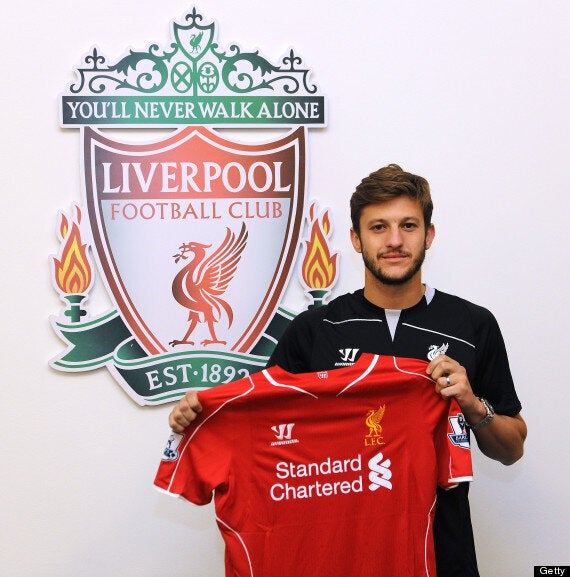 Southampton sold £92m worth of talent this summer
One team that has benefitted from stability despite a managerial change is Swansea. Garry Monk has bolstered the Swans' squad despite a couple of key departures in Ben Davies and Michel Vorm yet imported unpredictable yet exciting talents such as Bafetimbi Gomis, trumped only by Gylfi Sigurdsson's return. Still, Monk is an inexperienced manager and it would not be a surprise if he is no longer in charge come the end of the year.
Queens Park Rangers haven't repeated their 2012 mistake of signing 13 players, and Harry Redknapp has bought prudently. Rio Ferdinand and Steven Caulker could form a tough defensive partnership, Mauricio Isla is a vibrant winger and Glenn Hoddle, back coaching again, is a fascinating appointment. The Rs didn't win until November the last time they were in the top flight but look a wiser outfit on this occasion.
Crystal Palce have been relatively quiet in the transfer market yet Tony Pulis kept one of the worst prepared sides for Premier League football up last season, and Palace's success has sparked a newfound appreciation for the Welsh manager. Sunderland, though, could be braced for another struggle despite a buoyant season under Gus Poyet's tutelage. The Uruguayan's contract renewal was essential, yet Jack Rodwell is the only player who has cost the Black Cats anything so far, which is an underwhelming statement.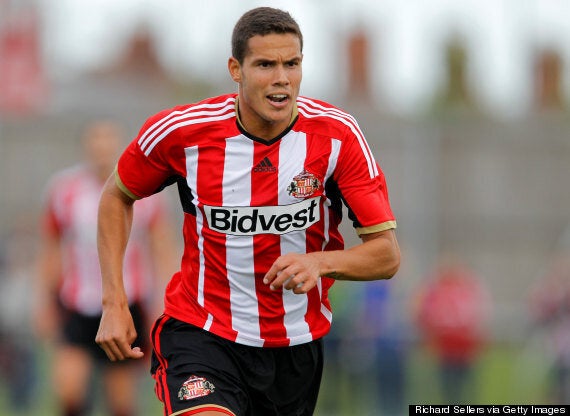 Jack Rodwell has joined Sunderland for a £10m fee
After two successive 15th placed finishes Paul Lambert desperately needs a progressive season with Aston Villa. The signs aren't good: Joe Cole, Kieran Richardson and Philippe Senderos have arrived on frees, the owner doesn't want to be owner anymore and the fans' impatience could intensify quickly into the new term. Roy Keane's arrival, like Hoddle's at Loftus Road, is a box office draw but the support would rather see improvement on the pitch, rather than in the backroom staff. It could be 15th – or lower – again.
The selection of Alan Irvine as manager was as leftfield as West Brom's decision to hire the hapless Pepe Mel last season. Mel lifted the Baggies out of the relegation quagmire yet never looked comfortable in English football. Irvine has never looked comfortable as a manager, and with eight new signings (including Chris Baird) the signs are ominous.
Leicester and Burnley have brought in experience ranging from Matthew Upson to Matthew Taylor yet few would bet on them surviving unless they were managed by escapologist experts like Allardyce or Pulis. Sean Dyche oversaw a monumental job by just taking Burnley back up to the Premier League five years after their Play-off delirium, however the Clarets' board should be careful not to expect too much from the "Ginger Mourinho".
PREMIER LEAGUE TABLE PREDICTION (THIS WILL BE UPDATED AFTER THE TRANSFER WINDOW)
Chelsea
Manchester City
Arsenal
Manchester United
Liverpool
Everton
Tottenham Hotspur
Newcastle United
West Ham United
Hull City
Stoke City
Southampton
Swansea City
Crystal Palace
Queens Park Rangers
Sunderland
Aston Villa
West Brom
Burnley
Leicester City