At least 500 members of the Yazidi Kurdish sect have been "executed" by the Islamic State, formerly ISIS, with some victims "buried alive", according to Iraq's Human rights minister Mohammed Shia al-Sudani. The persecution of the ancient minority, who live in northern Iraq, has seen hundreds of women taken captive and imprisoned in Mosul; prisoners who, according to an official in Baghdad, are to used or sold as sex slaves.
As with other ethnic minorities in the splintering Iraq, the Yazidi, who have been described as "devil worshippers" by members of the Islamic State, were given the option to convert to Islam or die. Reuters is reporting that al-Sudani had accused the Islamists group of carrying out a "vicious atrocity", detailing in phone calls to western media that news of the massacre had come from those that had escaped the bloodshed in the town of Sinjar.
Speaking to Reuters, al-Sudani said: "We have striking evidence obtained from Yazidis fleeing Sinjar and some who escaped death, and also crime scene images that show indisputably that the gangs of the Islamic State have executed at least 500 Yazidis after seizing Sinjar," he said, adding: "Some of the victims, including women and children were buried alive in scattered mass graves in and around Sinjar."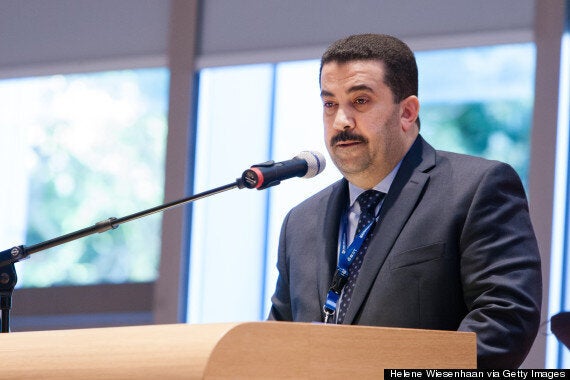 Mohammed Shia al-Sudani: 'Women and children were buried alive'
US airstrikes have targeted arms held by the Islamic State, with President Obama confirming on Saturday that a second round of bombing by US navy jets had destroyed artillery positions held by the extremist movement. However, news of the massacre in Sinjar is likely to put further pressure on Washington to step up military action against the Islamic State, even though the president has continually insisted that there is no long-term military solution to the problems blighting the disintegrating Iraqi state.
Al-Sudani added: "The terrorist Islamic State has also taken at least 300 Yazidi women as slaves and locked some of them inside a police station in Sinjar and transferred others to the town of Tal Afar. We are afraid they will take them outside the country. In some of the images we have obtained there are lines of dead Yazidis who have been shot in the head while the Islamic State fighters cheer and wave their weapons over the corpses," he added. "This is a vicious atrocity."
The Yazidis on Mount Sinjar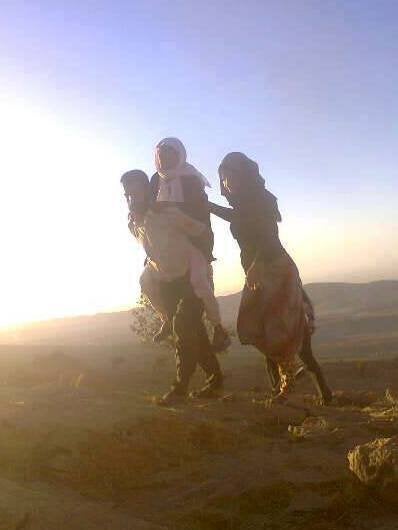 Yezidis refugees on Sinjar Mountain
Popular in the Community