'Call Of Duty: Advanced Warfare' is about to get a full reveal at the Gamescom conference in Cologne, Germany.
You don't have to wait that long.
Find out everything you need to know about the next CoD game in the video preview above, ahead of the announcement itself which you can watch from 6pm UK time below.
The new game looks set to augment the classic CoD multiplayer-focused experience with a new, compelling single-player story (with added Kevin Spacey), futuristic weapons and technology and truly next-gen graphics.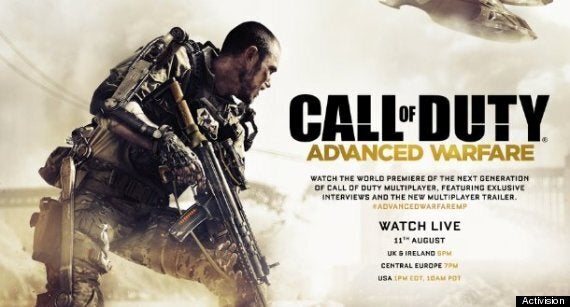 Related