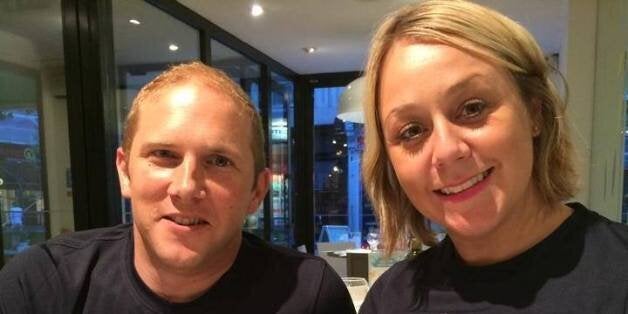 Donations have poured in for a palliative care hospice after a cyclist raising funds for it died during a London to Surrey bicycle ride. Kris Cook, 36, collapsed at popular beauty spot Newlands Corner in Guildford as he took part in the Prudential RideLondon-Surrey 100, the event's organisers said.
Mr Cook, from Woking, suffered a sudden cardiac arrest, and despite the efforts of emergency services at the scene died later in hospital. According to the event's staff, his mother, Sue Cook, said he died "doing something he loved". She also welcomed the thousands of pounds donated to Woking Hospice in her son's memory through his fundraising page, at www.justgiving.com/Kris-Cook, where her son previously wrote: "I have never taken on a challenge such as this."
The site appears to show that Mr Cook was close to hitting his fundraising target of £500 before the race, but that figure has since soared to more than £15,000 as donations flooded in following his death. One of those who donated, Rita Johnson, wrote: "I don't know you - but just read this tragic story. Such sad news my thoughts and prayers are with your family."
Another, Sonia Brooks, wrote: "RIP Kris. It was a pleasure knowing you. My thoughts are with the family." BBC Sport presenter Jake Humphrey also tweeted: "RIP Kris Cook." Mr Cook was part of a group of 12 riders raising money for Woking Hospice.
Heather Hayward, who took part in the ride, paid tribute to the response of the emergency services after Mr Cook collapsed. Mrs Hayward, from Ashford, Kent, said: "I was behind Kris when he went down. The ride was stopped and we all waited whilst he was being worked on. The medics and police were fantastic, and tried so hard to bring him back. We saw them doing CPR for a long time. I hope the family take comfort in the fact that he was really looked after. The police moved their bikes to make a screen around him to give privacy and dignity."
Transport for London said more than 80,000 people took part in the Prudential RideLondon-Surrey 100, which was shortened from 100 miles to 86 after being hit by torrential rain and strong winds as the remnants of Hurricane Bertha were felt in the UK. A spokeswoman for Prudential RideLondon said: "Kris Cook, aged 36, collapsed at Newlands Corner from a sudden cardiac arrest and, although prompt medical attention was provided by event doctors on the scene, his death was later confirmed after further attempts to revive him at hospital."
She added: "The organisers of the Prudential RideLondon-Surrey 100 would like to express their sincere condolences to Kris's family and friends." A post-mortem examination will be carried out to establish Mr Cook's cause of death.