Richard Gere, Tamsin Greig and David Strathairn are the newbies on set in India, joining the familiar faces of Dame Maggie Smith, Dame Judi Dench, Dev Patel, Celia Imrie, Bill Nighy and Ronald Pickup.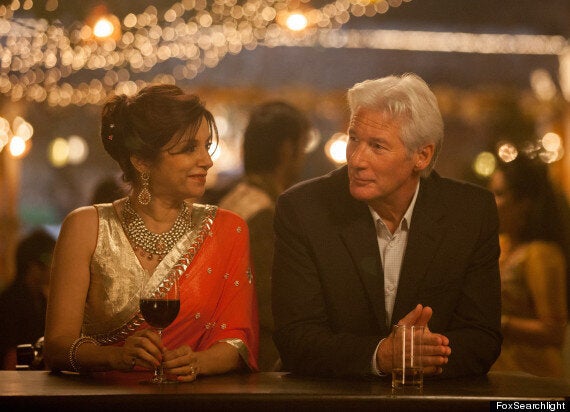 Richard Gere joins the guest list at The Second Best Exotic Marigold Hotel
The first film was a surprise hit with cinema-goers, taking $137m at the box office, with its gentle tale of ageing folk refusing to settle for English dotage, instead heading off to the exotic delights of an Indian retirement hotel in the pursuit of romance and adventure.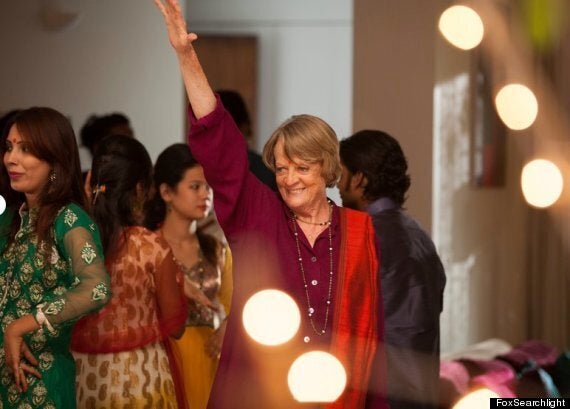 Dame Maggie Smith is on the dance floor in the upcoming sequel
The sequel, 'The Second Best Exotic Marigold Hotel' finds hotel owner Sonny (Dev Patel) living out his dream to expand his hotel empire, and on the verge of marriage to his great love Sunaina (Tina Desai).
Sonny has his eye on a promising property now that his first venture, 'The Best Exotic Marigold Hotel for the Elderly and Beautiful', has only a single remaining vacancy – posing a rooming predicament for fresh arrivals Guy (Richard Gere) and Lavinia (Tamsin Greig).
Meanwhile, Evelyn and Douglas (Judi Dench and Bill Nighy) have now joined the Jaipur workforce, and are wondering where their regular dates for Chilla pancakes will lead, while Norman and Carol (Ronald Pickup and Diana Hardcastle) are negotiating the tricky waters of an exclusive relationship.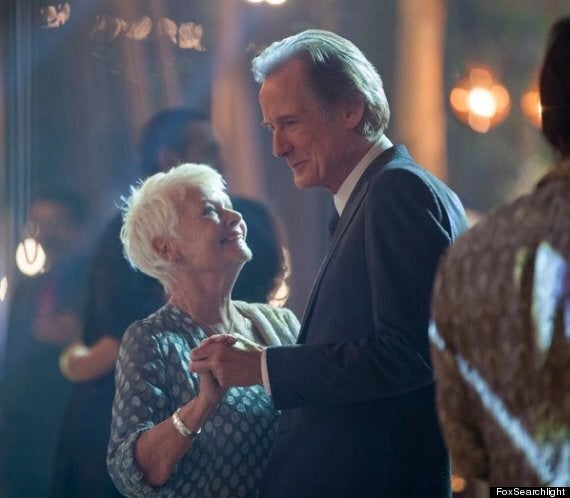 Judi Dench and Bill Nighy dance a gavotte of 'Will they? Won't they?'
Vampish Madge (Celia Imrie) juggles two eligible and very wealthy suitors. Perhaps the only one who may know the answers is newly installed co-manager of the hotel, Muriel (Maggie Smith), the keeper of everyone's secrets.
'The Second Best Exotic Marigold Hotel' will be in UK cinemas from 27 February 2015.