TalkSPORT presenter Alan Brazil has responded to critics, who hit out following his comments on the death of Robin Williams, who was found dead at his California home following a suspected suicide on Monday.
Speaking on his breakfast show, Alan stated he has "no sympathy" for the 'Mrs Doubtfire' star, adding that he considers the situation that suicide leaves behind as "diabolical".
SEE ALSO:
However, rather than apologising, as many listeners have stated he should, Alan has stood by his comments and lashed out at fellow talkSPORT presenter Stan Collymore.
"Well done @StanCollymore for retweeting comments about me. I stand by what I said today. The sympathy I do have is for RW's family & friends," he wrote. "@StanCollymore has his opinion and I'm entitled to mine."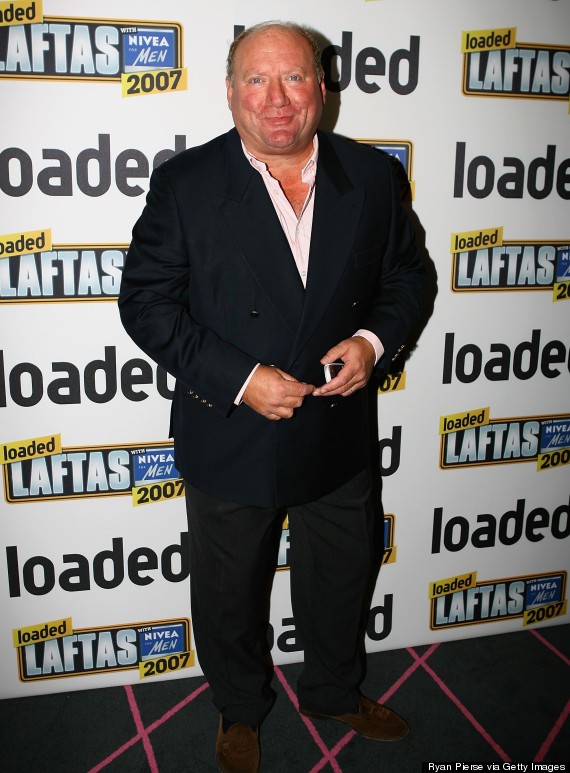 Alan Brazil
Stan, who has previously opened up about his battle with depression, is one of the many Twitter users who criticised Alan.
He's already hit back at Alan with a string of tweets...
You're not a doctor @alanbrazil so your opinion on mental health issues counts for nothing to be fair.

— Stan Collymore (@StanCollymore) August 12, 2014
On Kick Off @alanbrazil we've had mental health experts, survivors, people who struggle daily, Ralf Ragnick and more. Try listening.

— Stan Collymore (@StanCollymore) August 12, 2014
An opinion on a factual illness isn't an opinion. It's called ignorance. I can have an opinion that the world is flat.

— Stan Collymore (@StanCollymore) August 12, 2014
Alan began the breakfast show segment by recalling the moment he found out Robin had died, stating that at first, he thought his wife had said singer Robbie Williams was dead.
"And then when she said 'Robin', I thought, 'oh, okay'," he explained. "It didn't hit me hard like it would if it had been Robbie, thank God it wasn't."
While his co-presenter immediately sensed that the conversation was perhaps inappropriate, responding with "suicide is never an easy matter", Alan persisted and continued to state his controversial views.
"I believe he's got a daughter as well, what's she feeling like this morning?" Alan stated. "Now she's got to sort the arrangements out. I think it's shocking, I really do.
"I don't have a lot of sympathy, I'm sorry."
When his views were questioned, Alan replied: "It might be [harsh] but that's the way I feel.
"What you leave behind is diabolical, I'm really annoyed about that."
Since his comments, a number of fans have taken to Twitter, calling for TalkSPORT to axe the presenter, who has been involved in a number of controversies during his 13 years as one of the radio station's presenter.
Depression is a serious illness, to have 'little sympathy' for Robin Williams shows the ignorance of Alan Brazil. #talksport

— Matt. (@Matt_307) August 12, 2014
Alan Brazil hang your head in shame. Also whoever was producer on @talkSPORT show should have pulled the plug. Disgusting.

— TheWack (@TheWack72) August 12, 2014
Disgusting to read the comments made by @alanbrazil about Robin Williams. I hope @talkSPORT will be doing something about it!

— Michael Howarth (@MichaelJHowarth) August 12, 2014
@talkSPORT need to sack off that ridiculous dinosaur Alan Brazil. Bumbling, bloated, outdated moron.....

— Martin Grayson (@MG_1886) August 12, 2014
@talkSPORT P45 for Alan Brazil.

— RobAnt80 (@RobAnt80) August 12, 2014
In May, Alan was accused of using sexist comments after making a number of disparaging remarks about female football reporters.
Robin was found dead at his California home on Monday, from what is currently believed to have been suicide. An investigation into the circumstances of the actor's death is currently underway, including forensic and toxicology tests.
A statement released by the Marin County Sheriff's Office following the announcement of his death said: "At this time, the Sheriff's Office Coroner Division suspects the death to be a suicide due to asphyxia, but a comprehensive investigation must be completed before a final determination is made."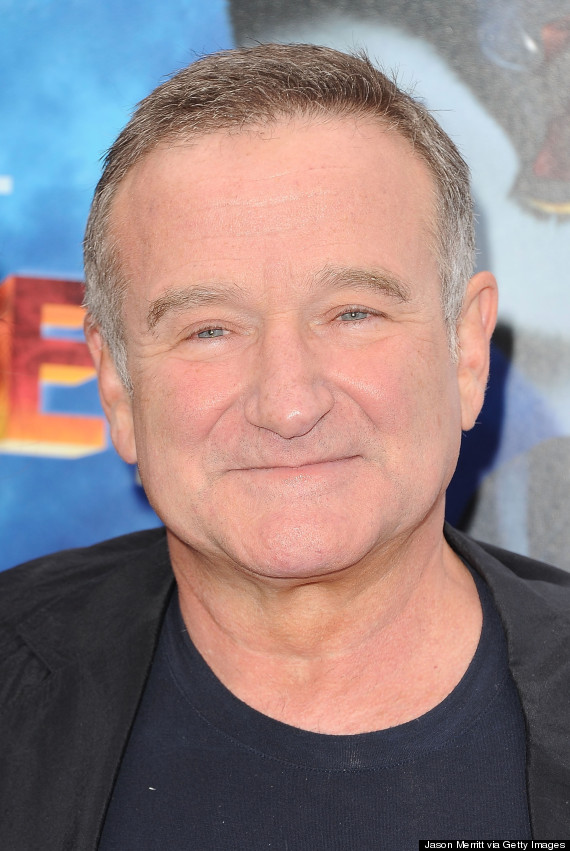 Robin Williams
Celebrities including David Walliams, Lady Gaga, Simon Cowell and Ben Stiller have all shared their condolences on Twitter, and his daughter Zelda has shared also an emotional tribute.
"You - you alone will have the stars as no one else has them... In one of the stars I shall be living. In one of them I shall be laughing," it reads. "And so it will be as if all the stars were laughing, when you look at the sky at night... You - only you - will have the stars that can laugh."
If you've been affected by the issues in this article, please call the Samaritans on 08457 90 90 90.
LIKE US ON FACEBOOK | FOLLOW US ON TWITTER