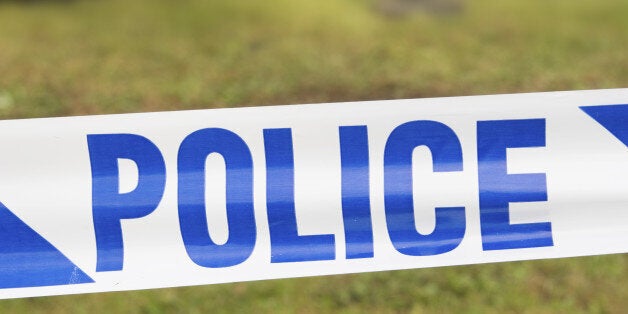 Police have issud a stark warning that people are being "trafficked, exploited and enslaved across the country" after rescuing eight men from a farm following an investigation into potential slavery and servitude.
Officers from Hampshire Police, supported by the National Crime Agency, executed a warrant at Little Testwood Farm in Salisbury Road, Calmore, Southampton, at 6am today.
The men are aged between 21 and 46 and are a mix of Romanian, Latvian and Polish nationalities.
They have been taken to a survivor reception centre where they are receiving emotional and practical support.
The centre is run by officers from Amberstone, Hampshire Constabulary's specialist interview support team, with assistance from the Red Cross, the Salvation Army, Hampshire County Council and the NHS.
Police also recovered industrial equipment which is believed to have been stolen.
A 27-year-old man, from Luton, Bedfordshire, was arrested on suspicion of knowingly holding another person in slavery or servitude and remains in custody.
Detective Inspector Phil Scrase, from Southampton CID, said: "As this morning's action shows, we'll take swift action against anyone suspected of exploiting vulnerable members of society for their own gain.
"We know that people are being trafficked, exploited and enslaved across the country including here in Hampshire.
"I'd urge anyone with concerns, suspicions or information that could help our inquiries to contact us in confidence.
"For example, if you're being offered cheap labour that's too good to be true for the amount it costs, ask yourself: who's really paying?"
The arrests in Hampshire come as the Home Office is running a national campaign to raise public awareness of the issue of modern slavery which includes a television advert.
The campaign aims to highlight the three most common types of modern slavery - labour exploitation in agriculture, sexual exploitation in a brothel, and domestic servitude in a home.
It includes a new national helpline on 0800 0121 700 which people should call if they suspect they know someone who may be a victim.
Earlier this year, the Modern Slavery Bill, the first of its kind in Europe, was published, aimed at giving law enforcement agencies the tools to tackle the crime and increase support and protection for victims.
The Bill is now being scrutinised by Parliament with the intention that it is made law before the general election next year.
Major Anne Read, the Salvation Army's anti-trafficking response co-ordinator, said the charity is working with Hampshire Police to rescue and support the potential victims of trafficking.
"It is vital that victims of trafficking receive immediate access to specialised support," she said.
"Our team has been working to assess the needs of the victims and ensure that they have access to accommodation and support at safe houses if needed.
"The Salvation Army operates a Government contract to provide vital help and support to adult victims of this pitiless exploitation which gives them the very best chance to try and recover through the comprehensive specialised services we can offer working with our partners."
Popular in the Community