A Paddy Power advert showing Nick Clegg and Nigel Farage with suggestive facial expressions and the words "WHO'S THE BEST MASS DEBATER?" has escaped a ban despite complaints.
The tongue-in-cheek advert promoted Paddy Power's odds on who would win the European election debates between Clegg and Farage in April.

Farage and Clegg looked "suggestive" in the Paddy Power ad
Complaints to the Advertising Standards Authority, the UK's advertising watchdog, claimed that the Paddy Power advert alluded to masturbation and was offensive.
The advert appeared in The Metro newspaper.
In its defence, Paddy Power pointed out that Clegg and Farage were indeed "mass debators" as they were speaking in a TV debate. It added that the ad was targeted at adult commuters who read the Metro, and had used the "tongue-in-cheek" double entendre to generate interest around the debate in a "humorous and irreverent way."
The betting company also pointed out that no explicit language was used in the advert, and there were only two complaints.
ASA investigated and decided that the advert did not need to be banned as it was aimed at adults, and the humorous masturbation suggestion was "unlikely to cause offence to a serious or widespread degree."
Paddy Power is well-known for its cheeky and controversial ads.
In 2012 it ran a TV advert around the Cheltenham Festival showing a hitman shooting "chavs" with tranquilizer darts at a racecourse. The film was banned after four days.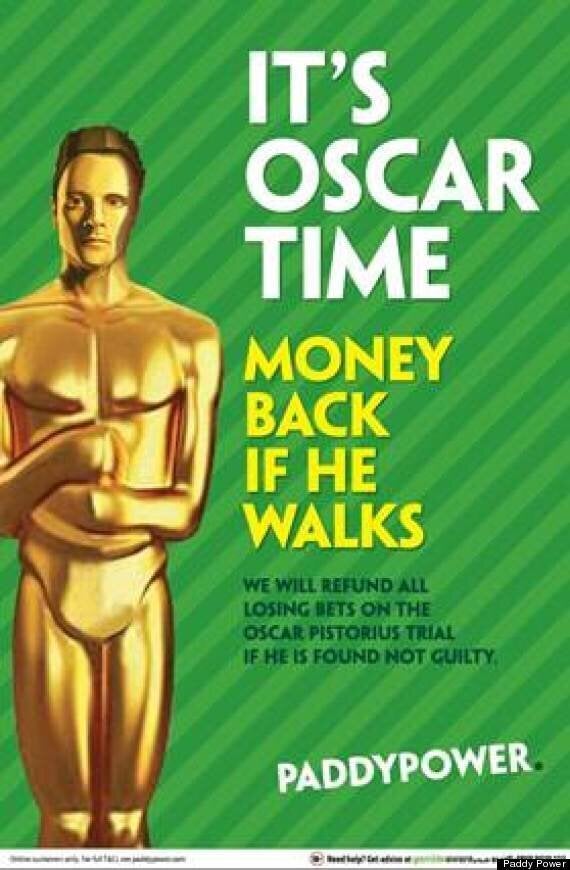 The Pistorius advert was placed in UK and Ireland newspapers