It is a powerful and deeply moving image of one of Robin Williams' most beloved characters, the genie embracing Aladdin as he is finally given his freedom, in front of a backdrop of a thousand shining stars.
And it was chosen by the Academy, and by actress Evan Rachel Wood, to pay tribute to the actor who took his own life at his home in California, both of whom used the caption 'Genie, you're free'. The image has been retweeted more than 300,000 times, including by Kim and Khloe Kardashian who have millions of followers between them.
But mental health experts have warned that the image, when coupled with the caption, has some sinister undertones - a glorification of suicide as "freeing" an individual from pain and suffering, and a solution to problems. The Samaritan's guidelines for media on reporting suicide advise against anything that might "suggest that people are honouring the suicidal behaviour, rather than mourning a death".
"It is important not to brush over the complex realities of suicide and its devastating impact on those left behind," it adds. "Reporting suicide as a tragic waste and an avoidable loss is more beneficial in preventing further deaths."
"It's not a helpful picture to share," Jane Powell, director of CALM which works on male suicide prevention, told The Huffington Post UK. "It's obviously been done very innocently, but the message is 'wouldn't you like to be free too?'
"There will be people looking at that image who are also in pain, and it's comforting, you can stop the sadness and live in a world where dreams can come true. That's a very worrying message."
Mark Winstanley, the chief executive of Rethink Mental Illness said he understood why people may want to share comforting images with "good intentions" when they are in mourning for a much-loved public figure, but said that the clip could "suggest suicide is a good 'way out', or an answer to your problems".
"Research shows that messages like that can have a real impact on people who have mental health problems or are feeling suicidal, especially young people," he added. "It can trigger copycat behaviour, even among people who might never have seriously considered suicide before."
Danny Baker, a mental health campaigner who started the Depression is Not Destiny project, said that the image glorified the act of suicide. "Suicide is a permanent solution to a temporary problem, but the message here is not the one we should be pushing, which is - you can get help. This portrays it as a 'release'."
Several people on social media also objected to the ubiquity of the image:
Powell also cautioned against specific reasons for suicide being reported in the press. "The idea of the tragic, tortured, genius whose suicide was inevitable is complete trite. It's too easy. And what about the other thousands of young men who are suicidal, who aren't 'tortured geniuses'. Why do they feel the same way? We have to be more careful about ascribing a reason behind a suicide."
"The reason why many international organisations have developed media reporting guidelines on suicide is because there is clear evidence that insensitive, over-simplified, melodramatic and overly sensationalised reporting is associated with increased risk of suicide in others, in particular among people who are already vulnerable," said Professor Rory O'Connor, of the Suicidal Behaviour Research Laboratory at the University of Glasgow.
"One of the key challenges we face in the social media age is how do we ensure, as far as possible, that reporting of suicide is sensitive and not overly sensational. Also, many people are not aware of the media guidelines, they may inadvertently post a message which portrays, for example, the causes of suicide as being simplistic.
"This is difficult especially when tweets or Facebook posts can go viral in minutes and hours. Although well-meaning, we all need to be sensitive and respectful of the people who have died by suicide and think about the distress of those left behind."
If you've been affected by the issues in this article, please call the Samaritans on 08457 90 90 90.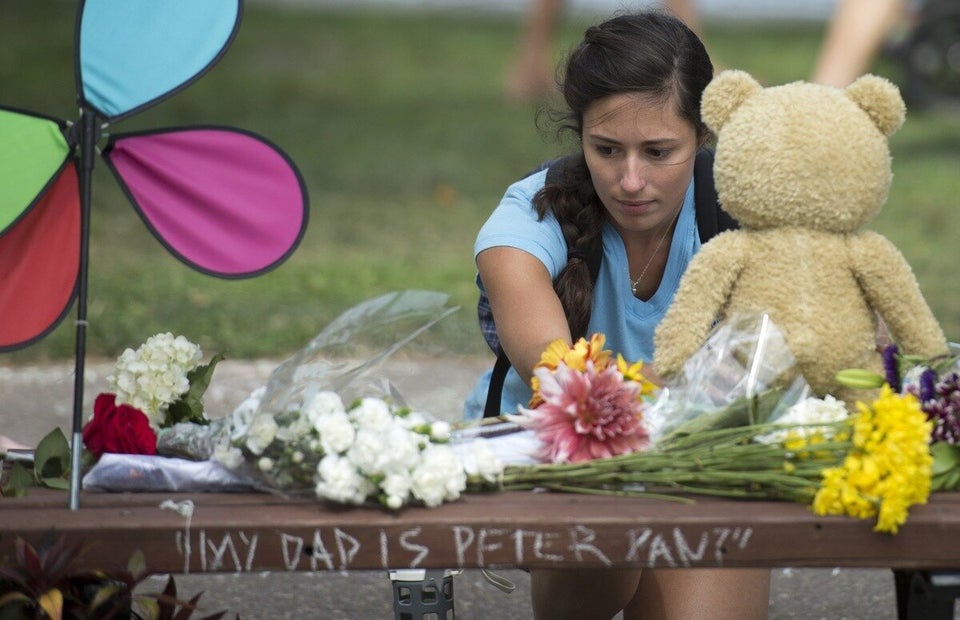 Tributes to Robin Williams