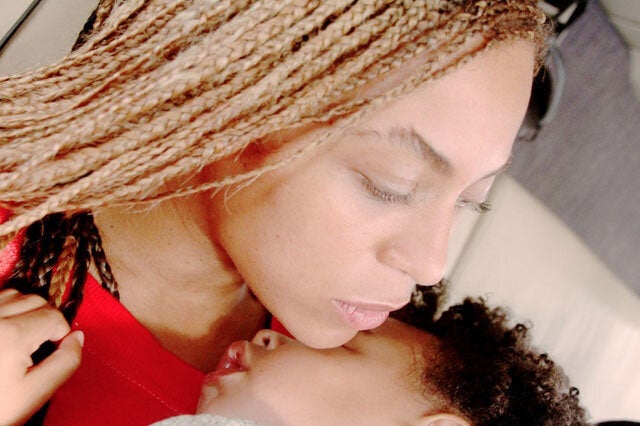 Beyoncé has shared some candid photos showing her relaxing and playing with her two-year-old daughter Blue Ivy.
The series of photos show the mother and daughter sharing some quality cuddle time and playing together at a luxury house, which is believed to be in the exclusive Hamptons.
Beyoncé shared the intimate moments with fans on her website. One shot shows a sleeping Blue Ivy snuggled up on her mum's chest. While in another Beyoncé smiles as her daughter shows her something from a basket of toys.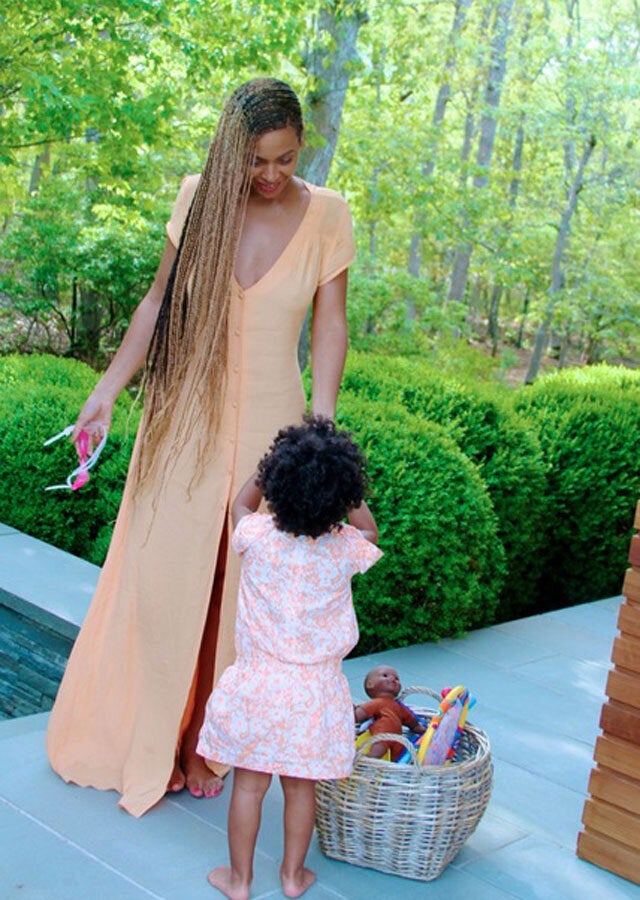 However, Blue Ivy's attention soon wanders and it's not long before she's abandoned her toys as mum's shoes prove to be far more entertaining...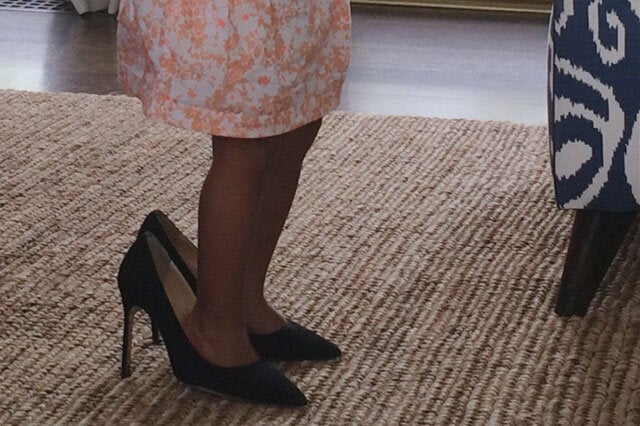 Despite being just two years old, Blue proves she's already pretty fashion savvy as her choice of black high-heeled courts work magnificently well with her orange and white sundress. But when it comes to following in her stylish mum's footsteps, it's clear that Blue has some pretty big shoes to fill!
But to prove there is no bad blood between the famous families, Beyoncé later posted a message of support for Kim, Kanye and their daughter North West. She shared a picture of the family from their Vogue photo shoot on her Instagram account, with the caption: "Wishing you a lifetime of unconditional love. God bless your beautiful family."