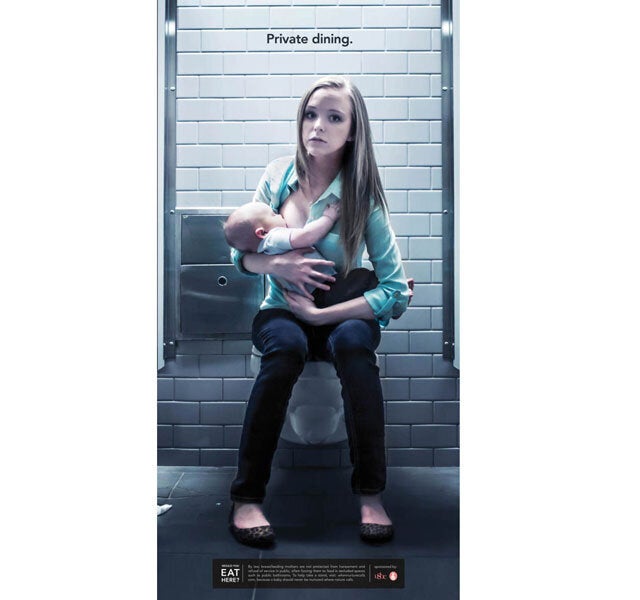 Isn't it lovely to eat lunch in the loo?
No? Come on, those toilet roll holders make for lovely company...
A new poster campaign from America is gaining momentum thanks to its hard-hitting photos of breastfeeding mums feeding their hungry babies in toilets.
The 'When Nurture Calls' campaign was designed by art students at the University of North Texas. The posters show hungry babies being nursed in dirty public toilets - to highlight a woman's right to breastfeed in public.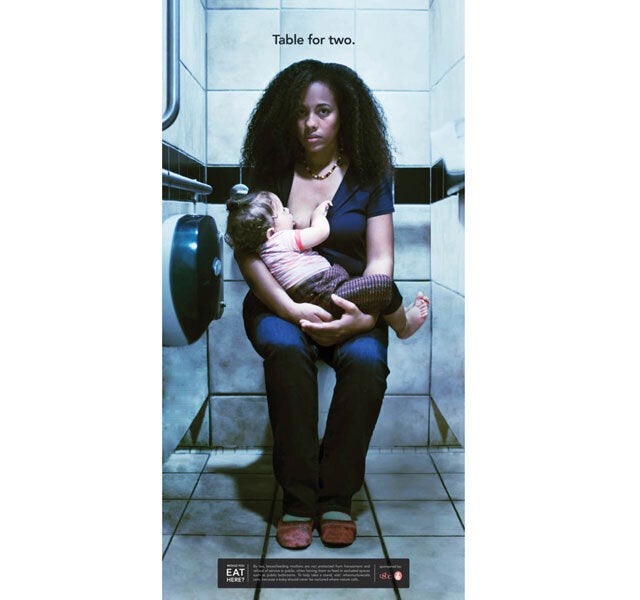 Students Johnathan Wenske and Kris Haro designed the ads to help generate support for the HB 1706 bill in Texas - which would protect breastfeeding mums from harassment and discrimination.
Unfortunately, Jonathan and Kris don't have funding to produce to ads properly, but they are going viral – and rightly so.
The text on the ads reads: "Would you eat here? By law, breastfeeding mothers are not protected from harassment and refusal of service in public, often forcing them to feed in secluded spaces such as public bathrooms.
"To help take a stand, visit Whennurturecalls.com, because a baby should never be nurtured where nature calls."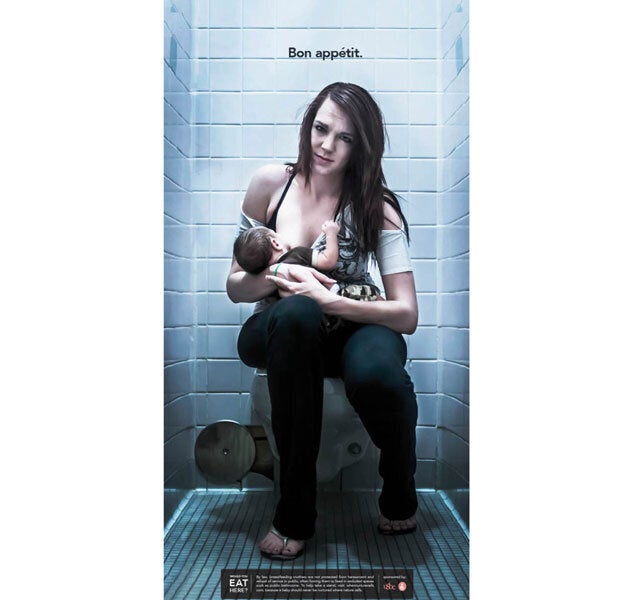 Speaking to The Huffington Post, Jonathan said he was thrilled to see the ads getting so much attention online.
"It means we did our jobs right as art directors in creating a campaign that is getting real responses, and as students, it's been a wonderful feeling," he said.
In the UK, breastfeeding in public is protected by the Equality Act 2010. It states that businesses must not discriminate against a woman who is breastfeeding.