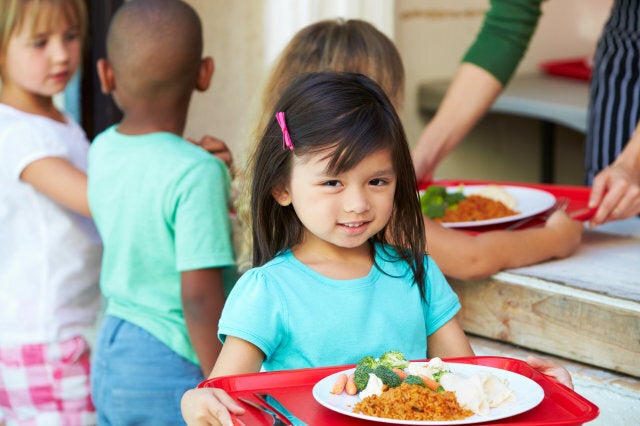 Schools minister David Laws has been forced to publicly defend the Government's plan to provide free school meals to all infant school pupils in England after a former special adviser to Education Secretary Michael Gove rubbished the scheme in emails to the BBC. Dominic Cummings, a special adviser to the Department for Education until October 2013, warned that the plans had been rushed through and that schools would not be able to cope with providing the new service, leading to 'chaos' when the policy is implemented in September this year.
Cummings claimed that the plans were announced so hastily that even the Department of Education only received an hour's notice of them, and dismissed the Lib Dem estimate that the scheme would cost £150 million to implement as 'junk' drawn up 'on the back of a fag packet'.
The former adviser also accused Deputy Prime Minister Nick Clegg of ignoring ministry officials' protests that many schools would need much more time to build or update kitchen facilities ahead of the changes than his proposal allowed.
i
​Clegg's behaviour "shows why politicians should have less power over schools," Cummings told the BBC.
i
David Laws, the schools minister, rejected the accusations and lashed out at their source. Rather than apprehensive, he said, the schools the department had contacted appeared 'universally enthusiastic' about the proposed changes.
Cummings, Laws said, was 'frequently wrong' in his assessments and his accusations of haste and incompetence were 'complete and utter' rubbish. On the contrary, Laws stated, a great deal of policy work had gone into the proposals, which he believed would succeed despite any 'implementational challenges'.
The free school meals policy is becoming a bone of contention within the Coalition, with Tories voicing concerns about the feasibility of the scheme, and Lib Dems rallying to support - at least on paper - their leader's proposal, which has come under fire increasingly in recent weeks.