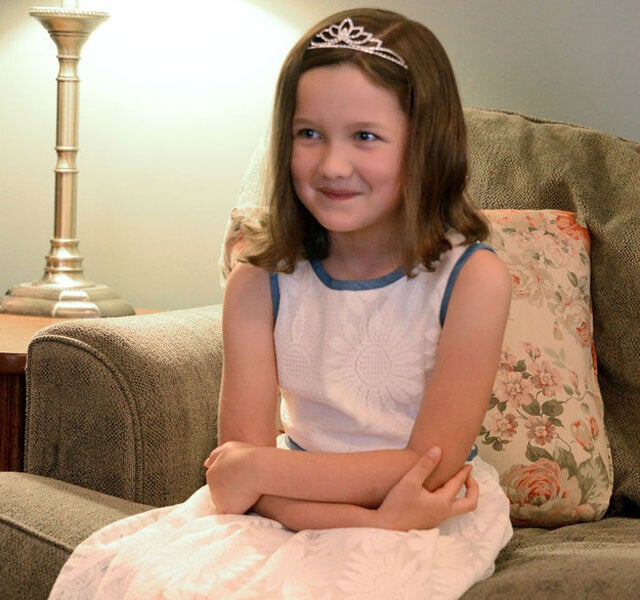 A dad has brought his princess-obsessed daughter's imagination to life by claiming 800 square miles of uninhabited African desert as her 'kingdom'.
Jeremiah Heaton made a promise to his seven-year-old daughter Emily that would take him over 6,500 miles from their home in Abingdon, Virginia, to a remote region of East Africa.
The dad-of-three explained all to the Associated Press: "Over the winter, Emily and I were playing, and she has a fixation on princesses.
"She asked me, in all seriousness, if she'd be a real princess someday. And I said she would."
Plenty of little girls have princess fantasies, but Jeremiah soon found himself undertaking a dramatic African odyssey to turn Emily's dream into a reality.
Their conversation inspired him to do some research, which revealed that there might just an undiscovered kingdom in need of a princess, after all.
Bir Tawil, an uninhabited area of desert spanning around 800 square miles, lies between Egypt and Sudan, but has never been claimed by either country. Jeremiah decided it would make the perfect realm for Emily to rule over.
As Bir Tawil is one of only a handful of unclaimed areas of land left in the world, several internet jokers had already 'claimed' it online. But Jeremiah thought he had a way to ensure that his bid was the real deal - by travelling to the arid desert and planting a flag there in person.
In June, he did just that, travelling 14 hours through the desert by caravan to reach the region. Once there, he claimed Bir Tawil - or the Kingdom of North Sudan, as they have named it - for the Heaton clan with a specially-designed flag.
i
"'I feel confident in the claim we've made," Jeremiah said (although geopolitical experts might not agree).
i
"The exact same process that has been done for thousands of years. The exception is this nation was claimed for love."
Now Emily - or Princess Emily, as family and friends call her, can proudly wear the crown made by her mum and dad as a 'real' head of state.
Luckily, she intends to be a benevolent ruler. Her major concern is helping alleviate child poverty in the region. "We discussed what we could do as a nation to help," said Jeremiah, who uses the kingdom as a way to teach Emily and her brothers, Justin and Caleb, about global issues.
As for the extraordinary lengths he went to in order to fulfil a playful promise, Jeremiah remains modest. "As a parent you sometimes go down paths you never thought you would," he told the Washington Post, in what might be the understatement of the century.