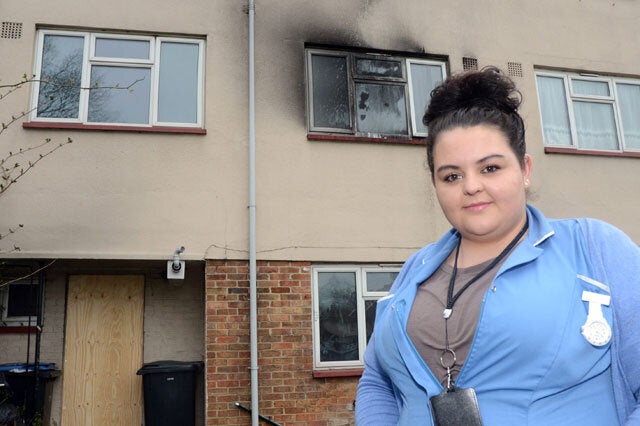 A desperate mum threw her baby out of the window of a burning building into the arms of a heroic passer-by.
Robyn Jeffrey, 17, screamed for help when she became trapped in her home by fire and smoke. She spotted Bethan Woodford, 20, in the street below and yelled: 'Please catch my baby.'
Then she dropped her one-year-old son Harley out of the first-floor window. Bethan caught the baby – who started giggling.
Grateful Robyn said letting go of her son's arms was the 'most difficult decision of her life'.
She said: "I woke up to find thick black smoke everywhere. There was no other way to escape except my bedroom window on the middle floor. I couldn't see anything because the smoke was so thick.
"I went to the window and I was just screaming 'Help me, my baby is in here'. I shouted 'please catch my baby'. She said 'I promise I will' and she caught him.
"I just don't know how to say thanks to her. She's such a hero in my eyes.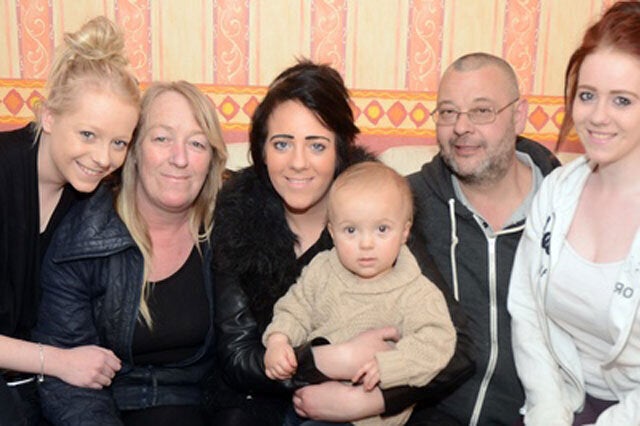 "I wouldn't have jumped, I just don't think I could have done it. It was the hardest day of my life but I'm so glad my little boy came to no harm."
The blaze at Robyn's home in Harlow, Essex, started on the morning of March 20. Bethan was driving to work when she saw smoke billowing from an upstairs window.
She parked her car and managed to catch Harley when Robyn dropped him.
Bethany explained: "I told her to chuck him down. She said she couldn't do it but I swore I'd catch him. She held him out the window and let go. I caught him round his waist. It was just instinct, I didn't really think about it.
"Afterwards Harley was just laughing. He thought it was hilarious. I think he wanted another go."
Robyn managed to escape through the same window after a van driver placed his ladder against the wall of the burning building.
The fire destroyed the property, leaving Robyn and Harley homeless, though they have now found new accommodation.